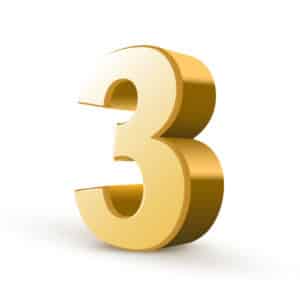 Are you feeling a bit blue because you have lost a tooth? Perhaps you have lost more than one tooth. The good news is that you don't have to feel bad about tooth loss. You can instead choose to feel motivated and excited about all that the future holds! Having a hard time accomplishing this? Take a few reasons to feel better to heart, so you can put that smile back on your face.
Reason #1: It's Over!
Whatever caused your tooth loss, whether it was an injury or oral health problem like gum disease, it's done! Now you can focus on repairing any remaining problem (perhaps you require periodontal treatment or restorative care) and replacing your tooth. We always encourage patients to look on the bright side, since dental care provides multiple pathways toward a healthy smile.
Reason #2: Today's Tooth Replacements Are Exceptional
If you imagine that you're going to receive some very obvious and unnatural looking tooth replacement after tooth loss, think again. Just like the rest of technology these days, advancements in the dental arena mean lighter weight, sleeker, natural looking options to replace teeth. Your smile will look beautiful and you will get your quality of life back.
Reason #3: You Can Avoid Future Issues
Throughout your experience with our dental team, not only will you receive the tooth replacement that will fully restore your grin but you will also become equipped to avoid additional tooth loss in the future. You can leave our practice with a complete smile that remains that way!