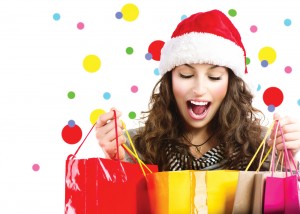 Christmas is less than two weeks away and there are sure to be a few people on your list who you haven't found the right gift for yet. Rather than waste money on plastic knick-knacks or sugary candies, why not take a trip down the dental care aisle at your local grocery superstore? You're sure to find a wide variety of Christmas gifts perfect for just about everyone on your list.
Gift Ideas for Kids
Whether you've got children of your own or you have freinds or relatives with children, dental care items provide a fun, healthy, and age-appropriate gift idea. Some readily available options include:
Electric toothbrushes featuring beloved cartoon characters like Dora the Explorer or Spiderman
Light-up toothbrushes
Decorate-it-yourself toothbrushes that come with sheet sof stickers to personalize tooth brushing time
Musical toothbrushes play a two-minute snippet of a favorite song to help older children make sure they brush for two minutes
During the holidays, you can usually find character-themed gift box sets in the seasonal gift section. These box sets often include toothbrushes, kid's mothwash, flossers, and toothpaste.
Smile Care Gifts for Your Special Someone
Depending on who you're buying for, your dental care gift for adults can run the gamut from awesome to amazing:
Sonic toothbrushes, like Sonicare, are a bit high-end but provide years of exceptional teeth cleaning. They make a great gift for your spouse, significant other, or even a parent.
Teeth whitening products might send the wrong signal ("Are you implying my teeth look yellow?!") so only give the gift of teeth whitening products (or, even better, a teeth whitening kit from your dentist) if the giftee has expressed an interest in whitening their teeth.
Gifts for Co-Workers
If you work in an environment that's a bit more relaxed or laidback, consider gag gifts like ranch flavored dental floss or bacon, pickle, or cupcake flavored toothpaste. Of course, if you decide to play it safe, you can't go wrong with sugarfree gum or decorative tins of sugarfree mints or sour candies.
About Your Ankeny Dentist
Dr. Peddicord offers a complete range of preventative, cosmetic, and restorative dental procedures as well as high quality dental prosthetics. Dr. Peddicord can answer your inquiries, and provide the services you need to maintain the health, beauty, and function of your teeth. To schedule an appointment with Dr. Erika Peddicord, please contact us at 515-963-3339. Our Ankeny, IA, office proudly provides general and cosmetic dentistry services to patients from Bondurant, Polk City, Elkhart, Alleman, and Cambridge.