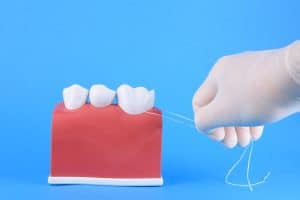 Preventive care isn't just for adults. Children, from toddlers to teens, also need care at home and in the office to avoid the onset of issues ranging from cavities to gingivitis. In today's blog, your Ankeny, IA, dentist will explain how we use children's dentistry to help kids in your community enjoy better oral health.
Kids Need Care at Home
As soon as your child's first teeth erupt, they need to be cleaned in the morning and at night, otherwise bacteria could cause plaque buildup to accumulate and with it, tooth decay. You should brush for your babies and young toddlers, and monitor your older kids to make sure they're cleaning their teeth for about two minutes in the morning and again before bed. Each time, be sure to use a rice-sized blot of fluoride toothpaste, which helps strengthen outer tooth enamel. Once there are teeth siting side-by-side, children need to floss too. At first, they may use a floss pick to make the process easier, but can upgrade to tape as they grow older.
Checkups Every Six Months Are a Must
At least once every six months starting at age three, kids need to see us for a checkup and cleaning. The checkup allows our team to examine the smile for signs of developing troubles, so we can address them in the very early stages. We may identify tooth decay, infection, gingivitis, and developing misalignment. Our team also cleans the teeth, a process that uses an ultrasonic scaling device and manual tool to break up and remove all plaque and tartar from the surfaces of the teeth. The procedure takes minutes, and helps lower the risk of cavities, bad breath, gingivitis, and teeth stains.
Preventing Cavities
We also have two unique treatments that help defend children's smiles against cavities. The first is a fluoride varnish we apply to the teeth during checkups, which helps protect the outer tooth enamel. We also have dental sealants, which we place on the rear teeth. These sealants are made from acrylic and prevent food from becoming stuck between the teeth. They last for 5 to 10 years on average, and help significantly lower the risk of tooth decay. If you have any questions about our approach to children's dentistry, then contact our team today.
Do You Have Questions About Children's Dentistry?
Our team is ready to help our youngest patients enjoy strong healthy smiles, and gain a better understanding of their oral health. To learn more about dental care for kids, then please schedule an appointment by calling Peddicord Family Dentistry in Ankeny, IA, today at (515) 963-3339. We also proudly serve patients of all ages who live in Bondurant, Polk City, and all surrounding communities.