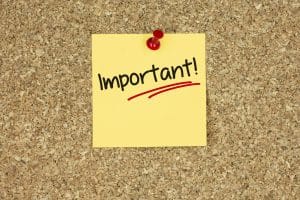 Who needs prosthetic dental care, you might wonder to yourself? Might this be something you need now or could one day require? What does it include exactly and why is it important to make use of it? For pressing questions, we are happy to hand over the significant details that will have you feeling informed and empowered about treating your smile should tooth loss become an issue!
Who Needs It?
Prosthetic dental care is an area of dentistry that provides artificial teeth to patients with missing teeth. This can happen to anyone! You might lose teeth as the result of hygiene-related disease, functional disorders, or accidental trauma. Once your tooth is gone, the way to replace it is with the help of a prosthetic treatment.
What Types Of Options Exist?
We offer a comprehensive selection of options when you are ready to replace missing teeth. Our prosthetic dental care includes both removable and fixed treatments, which include the following:
Dental bridges, a fixed option for partial tooth loss (if teeth are missing in a row with no teeth between them)
Partial dentures, a removable option for partial tooth loss (for any arrangement of missing teeth)
Full dentures, a removable option for the replacement of a complete arch
Dental implants, a fixed means of replacing your roots and then placing a prosthetic tooth on top of the root replacement (for any number or arrangement of missing teeth)
Why Prosthetics Is Important
Prosthetic dental care is important because the spaces that are left open in your smile can cause problems. You may dislike the way they look, they can become little traps for food particles, they will encourage teeth to move about (which will be followed by misalignment), and they may throw off your smile balance (which is often followed by bruxism or TMJ disorder).
Address Tooth Loss With Our Prosthetic Dental Care
Treat your smile with our prosthetic dentistry solutions, so you can enjoy a complete, healthy smile again. Find out if you're making good choices by scheduling a visit with your Ankeny, IA dentist today! Contact Peddicord Family Dentistry to set up an appointment by calling 515-963-3339.