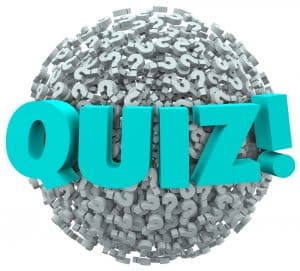 There are few things more harrowing than experiencing tooth loss without knowing about your options. You may think that you're going to be left with a smile that has spaces in it. You may assume there's simply nothing out there that can help you. Or, you may have some hope but you just don't know where to begin. The fantastic news is that we offer prosthetic dentistry to help you with just this concern. As for all of those details regarding what to do and what you need, we encourage you to get started with a quick quiz. It will shed some light on your level of knowledge, while offering advice.
Quiz Questions: True or False?
True or False: Prosthetic dentistry is only for mature smiles. If you are not a senior, you will not qualify.
True or False: Unfortunately, there's no way to replace the entirety of your missing tooth. If you are interested in replacing your teeth, you can replace the crown but not your roots.
True or False: If you are not interested in dental implants, you don't really have any other options.
Quiz Answers
False. Prosthetic dentistry is something that nearly anyone can make use of! Tooth loss can affect a patient of any age, which means we replace teeth for all patients. Note: In some instances, prosthetics like dental implants are not appropriate for children's smiles.
False. If you want to replace your entire tooth, we offer dental implants to do so. This is your one option for replacing the visible portion of your missing tooth as well as your roots.
False. If implants aren't quite what you're looking for, you may choose from among dental bridges, full dentures, or partial dentures to complete your smile.