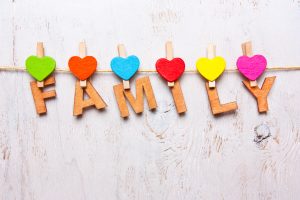 Your whole family requires preventive care! You know this. It's why you set up your dental cleanings and your dental checkups with us. It's also one of the details that helps you feel good about coming in to see us for family dental care: We offer the building blocks that make up healthy smiles for everyone in your crew, from the very little ones to the other end of the age spectrum! However, if you're curious about the more specialized care we provide for you and your loved ones, we have some highlights you may wish to check out!
The Stuff Kids Need
Family dental care means that you've got kids who don't just need what you need. They need the extra special smile care stuff that ensures their still growing smiles get the unique care that helps them along. This comes in the form of:
Compassionate care
Dental sealants
Fluoride treatments
Demonstrations for home care
Of course, a sticker and new brush!
The Stuff Adults Need
Chances are good that when it comes to more serious changes, this is going to include the adults in your household. Let's talk about the special family dental care that can help when you really need something more than a filling, cleaning, or checkup:
Our restorative care also includes beautiful crowns
We provide comfortable root canal treatments as well as extractions
Our practice offers a full range of prosthetics for tooth loss (including bridges, partials, dentures, and implants)
We are happy to help with cosmetic treatments, should you desire a better looking smile
See Our Team For Complete Family Dental Care
Don't forget that when we say we offer family dentistry, we mean it! No matter your concern, let us know what you need and we will guide you toward a solution. Find out if you're making good choices by scheduling a visit with your Ankeny, IA dentist today! Contact Peddicord Family Dentistry to set up an appointment by calling 515-963-3339.