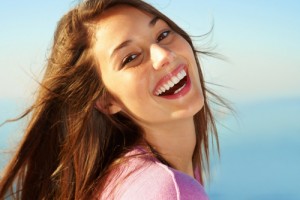 Those of us at Peddicord Family Dentistry are happy to welcome you to our new blog. Our hope is this will become a resource providing you and your family with important educational information about oral health and preventive dentistry. Your Ankeny dentist, Dr. Erika Peddicord, believes strongly in patient education and empowerment through preventive dentistry, working closely with patients to meet their dental needs.
Ankeny Dentist Dr. Peddicord
Dr. Peddicord believes good dentistry starts with identifying and treating problems early. With a focus on prevention and education, she hopes to help her patients lead lives full of comfort and happiness. Dr. Peddicord earned a Bachelor's of Science in Integrated Physiology from the University of Iowa. She then continued her education at the University of Iowa, College of Dentistry to earn a Doctor of Dental Surgery degree. Blending artistic and technical skills, Dr. Peddicord provides dental services with long lasting and beautiful results. She offers sensible treatment plans and is well equipped to provide new, minimally invasive procedures. Licensed by the Dental Board of Iowa and a member of the American Dental Association (ADA), Dr. Peddicord is dedicated to serving your dental needs.
Ankeny Dental Services
At Peddicord Family Dentistry, we treat patients of all ages, from children to adults. We provide comprehensive dental services, extending from preventive care to restoration and cosmetic dentistry. Our preventive services include regular dental cleanings, periodontal therapy, and sealants. Additionally, we offer crowns, bridges, dental implants, porcelain veneers, cosmetic bonding, tooth whitening, and root canal therapy. We provide nitrous oxide sedation to help our patients relax during procedures and utilize state of the art dental technology like DIAGNOdent and digital X-rays to increase patient comfort. These technologies also help Dr. Peddicord provide more accurate and detailed dental services to patients.
Schedule an Appointment
Dr. Peddicord seeks to empower her patients by encouraging them to take active control of their oral health by brushing twice a day, flossing daily, and scheduling regular six-month dental services. She does this through education and caring encouragement. To Schedule an appointment with Dr. Peddicord today, please call our Ankeny dentist office at (515) 963-3339. We serve patients in Ankeny, Cambridge, Sheldall, Maxwell, Collins, and surrounding communities.