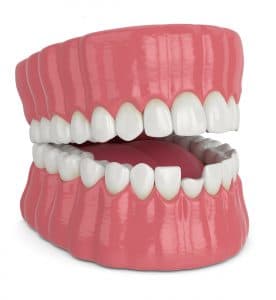 Our office is currently closed to preventive care and optimal cosmetic treatments, but we're still available to help Ankeny, IA, patients with dental emergencies. In today's blog, we're looking at what constitutes a dental emergency, and when you should see our team for treatment. We're also discussing how to address these concerns and minimize your discomfort until you can see us!
When to See Us
Obvious emergency situations include teeth that become chipped or cracked. If a toothache develops, then this could mean a cavity or an infection that requires attention to preserve the tooth (and of course, halt discomfort). We could also remove objects caught between the tooth that floss doesn't dislodge. Basically, any pain or injury related to your teeth and gums that isn't life threatening could mean you need to seek treatment from our office. Often, we can repair damage in a single visit with treatments like dental bonding, or create and place crowns and other durable restorations to address more severe cases of injury, or issues like dental infection.
Minimizing Your Initial Discomfort
If your tooth hurts, has been chipped, or aches due to something stuck between your teeth, then rinse your mouth with warm water and then floss on either side of the teeth. Take a pain reliever to ease discomfort, and use a washcloth to control any bleeding. By placing a cold compress or ice pack against the side of your face, you can reduce swelling. If a tooth is knocked out completely, pick it up by the crown, never the root, and place it in a glass of milk or salt water. Bring it with you when you visit us!
Our Health and Safety Guidelines
First, our team is staggering appointments to ensure that when you see us for emergency care, you and your family have the waiting room to yourselves. Our team is frequently washing hand and following strict health and safety protocols. For example, in between each patient visit we're cleaning and disinfecting commonly touched surfaces, which helps ensure the health and safety of both our patients and our team members. If you have any questions about how we protect the health of our patients, or about addressing emergency situations, then please contact our team today.
Do You Have Questions About Dental Emergencies?
Our team would like to help you enjoy optimal oral health, and that means providing treatment for serious injuries or cavities and infection. To learn more about our approach to dental emergency treatment, then please schedule an appointment by calling Peddicord Family Dentistry in Ankeny, IA, today at (515) 963-3339. We also proudly serve patients of all ages who live in Bondurant, Polk City, Elkhart, Alleman, Cambridge, and all surrounding communities.