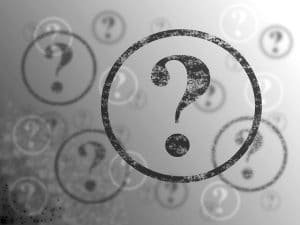 You have likely already experienced that sensation of thinking a week or two have passed only to realize months have flown by. It's something that just happens, particularly when life is full and you're just busy. With this in mind, our Ankeny, IA team knows that you may either be taking the measures necessary to remember to schedule your dental checkups as suggested (because you know they're easy to accidentally overlook). Or, you may have fallen into the trap of "I don't know where the time has gone!" and have missed some essential preventive care with us. Let us offer up some questions and ideas that will ensure your smile is well cared for!
Are You On Track?
Are you quite on track with the preventive dental care that we suggest for you? If so, that means that in addition to brushing at home, flossing daily, and being careful about the foods you eat, you're also scheduling dental checkups and cleanings with us every six months. From our team to your ears, we say: Good job! You are well aware of this, certainly, but we remind you, your efforts ensure your smile is free of plaque and tartar buildup, which in turn helps you avoid problems like gingivitis, infection, and cavities. You're also up-to-date about the health of your smile, so there are no mysteries, and any care you might need you know about in an instant! Keep it up!
Are You Off Track?
Our team asks, are you not quite on track with your dental checkups? If not, that's okay. We know that you may assume our team is going to tell you that you're doing a bad job and that we are disappointed. However, that is not the case! Instead, we want to know if we can help with getting you back on track and we would really love to see you. We know that you're human and sometimes, smile care doesn't end up at the top of your priority list for one reason or another. The good news is that we can help you move it back to a top slot for a healthy smile! Just call us to set up a dental checkup soon.
What If Missing Care Has Yielded Some Issues?
Worried about what getting back into the swing of things will entail if you have any smile concerns? You may need a restorative treatment (like a filling) or two. Then, you can settle back into excellent prevention!
Set Up Your Next Checkup Today!
If you've been on track with your dental care and it's time to schedule your next dental checkup, give us a call! Contact us, too, even if you're behind and you are ready to get right back on track! Find out if you're making good choices by scheduling a visit with your Ankeny, IA dentist today! Contact Peddicord Family Dentistry to set up an appointment by calling 515-963-3339.