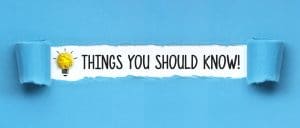 Hooray! You just found out that you're expecting a little bundle of joy! Now, of course, the planning and learning for your pregnancy begins. One area of concern that will most certainly pop up is what to do about your smile care. Should you keep going with what you've been doing at home? Should you see us still or should you stop coming in until after you've given birth? Not to worry. These are very common question with easy answers that our Ankeny, IA team is happy to share.
#1: You've Got To Keep That Prevention Up!
You have to keep your preventive smile care going just like always! This is certainly no time to stop or change things up. Ready for a quick refresher just to make sure you're on course? Here we go:
You need to brush daily, two times, making sure each time lasts two minutes. Use a toothbrush with soft bristles and skip any abrasive ingredients in your toothpaste.
You need to floss once every single day!
You absolutely should keep your visits up with us for your preventive smile care!
#2: Keep Your Diet As Nutritious As You Can
Our team wants you to keep in mind that your child's teeth are going to develop as your baby grows throughout your pregnancy, so remember that it's important to do your best to include healthy foods into your diet. Remember that what you want is to focus on getting enough vitamins and minerals like vitamin A, vitamin C, vitamin D, calcium, and folic acid. Not sure what you should be eating or how to deal with cravings? Feel free to discuss these details with us as well as your doctor, so you can feel optimistic and relaxed about your diet and both mom and baby's oral health.
#3: It's Not Uncommon To Have Bleeding Gums (But…)
It's definitely not uncommon to end up with bleeding gums during pregnancy. However, you don't want to pass off this sign of gum disease as "just another pregnancy symptom." You want to protect your smile completely! Come in for care, so this isn't a problem you need to worry about.
Set Up Consistent Preventive Smile Care With Us
Keep your usual preventive routine going with our team, even during pregnancy, for excellent oral health! Find out if you're making good choices by scheduling a visit with your Ankeny, IA dentist today! Contact Peddicord Family Dentistry to set up an appointment by calling 515-963-3339.