Erika Peddicord, DDS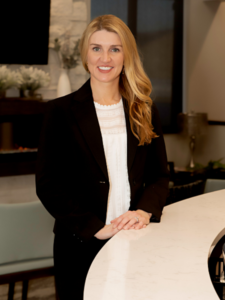 I truly love what I do for a living — getting to know each of our wonderful patients and providing customized treatment designed to guide patients toward achieving their dental goals brings so much joy to my life! It's similar to navigating a road map, together with the patient we follow it to the destination: Beautiful Smile!! There is nothing more rewarding than being on this journey with my patients and seeing the final, beautiful smile that comes from their commitment to their dental health and trusting me with their care. It's a responsibility that brings much delight and satisfaction to my life.
I am committed to life-long learning and I am always advancing my skills and knowledge so I can continue to provide outstanding care to my patients. I participate in dental study clubs and attend continuing education seminars and workshops to keep pace with the ever-evolving dental technologies and innovations. My wonderful team of compassionate, committed, and caring individuals will greet you with a smile and help you on your dental journey. We are continuously evaluating and enhancing our professional skills, techniques, and systems to stay at the top of our game and serve you better!
I attended the University of Iowa and earned an undergraduate degree in Exercise Science/Integrated Physiology. While working on my undergraduate degree, I had the privilege of being a dental assistant, which jump-started my interest in dentistry! I then attended the University of Iowa College of Dentistry and graduated in 2007 with my Doctor of Dental Surgery degree. I opened Peddicord Family Dentistry in January of 2009 and I'm honored and grateful for the wonderful Ankeny community and the patients who have trusted me with their care since then.
I was fortunate to be born and raised in Eastern Iowa where I grew up on my family farm. I met my husband and best friend, Patrick my freshman year in college. We have two children who are involved in a variety of activities. When not at my practice, I enjoy spending time with family and friends. We love to travel, play games, spend time outside, go for bike rides, attend church events, and more. My hobbies include working out, gardening, painting, reading, cooking, and attending our kids' sporting events. My family and faith provide me with perspective and support and are equally as important as my practice is to me.
I look forward to meeting you and embarking on your dental journey with you!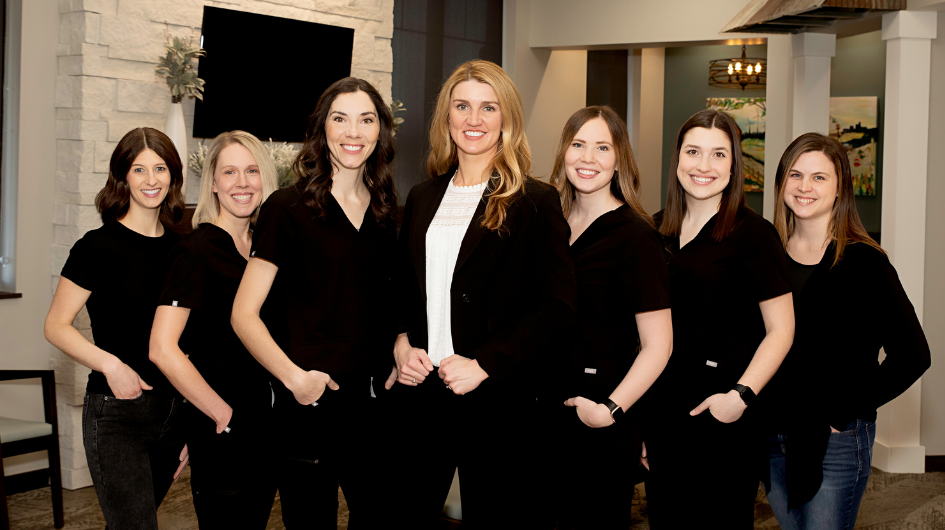 Becca, Registered Dental Hygienist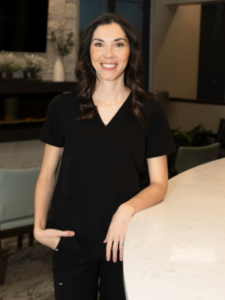 Becca joined our team in 2017. She earned her Associate of Arts from St. Petersburg College and her Associate of Science in Dental Hygiene from Santa Fe College. Becca enjoys educating her patients and building a trusting rapport, while patients love her calm and friendly demeanor. In her free time, Becca enjoys spending time with her husband and their two dogs. She also enjoys traveling, yoga, running, and spending time with her family and friends.
Whitney, Registered Dental Hygienist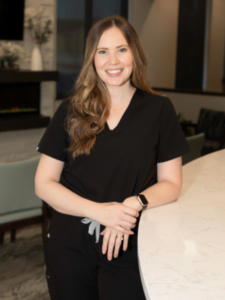 Whitney joined our practice in 2020. She earned her Associate in Applied Science in Dental Hygiene and her Bachelor's in Child, Adult, and Family Services. She has completed continuing education courses on the link between gum disease and heart disease. Patients appreciate the steps she takes to assure them and explain what is happening with their oral health. Whitney enjoys learning about her patients and building relationships with them. In 2018, Whitney married her husband, Parker. They have a son, Crosby, and a mini-goldendoodle named Gibby. When not in the office, Whitney enjoys cooking, hanging out with family and friends, being on the water, and cheering for ISU, the Vikings, and the Cubs.
Amy, Expanded Function Dental Assistant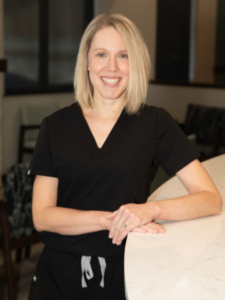 Amy joined our team in 2012. Patients appreciate how compassionate, caring, and easy to talk to she is. Amy strives to ensure patients feel comfortable and wants to get to know them. She is a member of the Lighthouse Community Church and volunteers with mission trips and the child's ministry. She and her husband, Dennis, have three children, Kolby, Karlee, and Korben. They also have a Chihuahua named Wrigley. Outside of the office Amy enjoys spending time with her family, watching her children grow and play, and attending all of their sports and after-school activities.
Gaby, Expanded Function Dental Assistant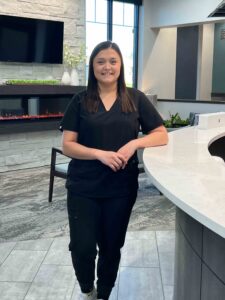 Gaby joined our practice during the summer of 2022. She attended Kirkwood Community College and has been a dental assistant since 2020. Gaby's favorite part of being a dental assistant is talking to patients, learning about them, and working with a good team. Away from the office she enjoys being outdoors, trying new restaurants, spending time with friends and family, and watching a good show.
Emi, Expanded Function Dental Assistant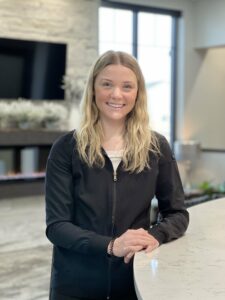 Emi has been a Dental Assistant since 2019, and joined Peddicord Family Dentistry in 2022. She earned her Dental Assisting Diploma from Indian Hills Community College. Her favorite thing about being a Dental Assistant is getting to know all of the patients and providing an overall positive experience. Outside of work she enjoys spending time outside, scrapbooking, and hanging out with her sweet daughter.
Jessica, Insurance Coordinator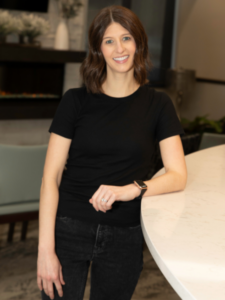 Jessica joined our practice in 2018. She earned her Bachelor of Arts in Child, Adult, and Family Services from Iowa State University. Jessica strives to ensure patients enjoy a positive experience at the office and is always eager to hear their stories. Jessica and her husband, Jordan, have two children – Audrey and Owen. When not in the office, she enjoys a good book, cheering on the Cyclones, and hanging out with family and friends.
Meet Our Team in Person
To meet our team in person, schedule a consultation by calling Peddicord Family Dentistry in Ankeny, IA, today at (515) 963-3339. We also proudly serve patients of all ages from Bondurant, Polk City, Elkhart, Alleman, Cambridge, and all surrounding communities.