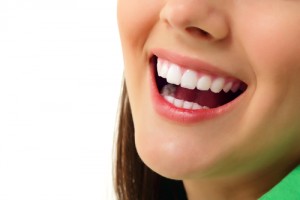 For many people, hectic schedules stand between them and their desire for a beautiful smile. When balancing work and home, who has time for the multiple procedures and office visits necessary to correct smile imperfections? Fortunately, Peddicord Family Dentistry offers a procedure that can instantly transform your smile. In today's blog, your Ankeny dentist, Dr. Erika Peddicord, explains how porcelain veneers can improve the appearance of your smile in as little as two visits.
What are Dental Veneers?
Veneers consist of thin wafers of dental porcelain. Your Ankeny IA cosmetic dentist will place your veneers on the front of your teeth using a powerful bonding agent. With the proper care, your dental veneers can last for up to 20 years. Dental veneers are strong and stain resistant, allowing Dr. Peddicord to:
Mask permanent teeth stains
Correct the appearance of misalignment
Repair cracked, chipped, or worn down teeth
Reshape malformed teeth
Close gaps between teeth
Receiving Your New Restorations
After an initial examination and consultation, Dr. Peddicord will decide if porcelain veneers are right for you. If so, Dr. Peddicord will prepare the surface of your teeth. In order to make room for your new veneers, a minuscule layer of enamel will need to be removed. After this, impressions will be taken of your teeth. The impressions will then be sent to a lab where an expert ceramist will construct your veneers. Once complete, Dr. Peddicord will check the fit and place your veneers. When you leave Peddicord Family Dentistry, you will have a gorgeous new smile.
Schedule an Appointment with Your Ankeny IA Cosmetic Dentist
Whether you want stain-free teeth or restoration for chipped teeth, dental veneers can rejuvenate your smile. For more information on our innovative porcelain veneers, talk to your Ankeny, IA cosmetic dentist today. Dr. Peddicord will decide if veneers provide the best means of transforming your smile. Schedule an appointment, call us at (515) 963-3339. Also, visit our website for patient forms, oral care tips, and to learn about our team. We happily serve new and existing patients in Bondurant, Polk City, Elkhart, Alleman, and Cambridge, and neighboring areas.