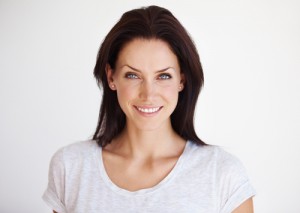 Is your smile a showstopper? Does it have that certain something that makes people stop and take notice? If your teeth are dull and yellow, it probably doesn't. In addition, you may even feel like hiding your teeth if you are unhappy with their color. Fortunately, professional whitening procedures exist to lift stains and restore your smile to its former radiance. Here to discuss professional teeth whitening is your Ankeny dentist, Dr. Erika Peddicord. She looks at the causes of yellow teeth and how whitening restores their color.
The Causes of Yellow Teeth
Discolored teeth have several causes. Chief among them is the loss of enamel and the exposure of the yellower layer of dentin beneath it. Enamel loss occurs for a couple of reasons, one of them being age. As we age, our teeth begin to lose enamel, resulting in a yellower hue. Bacteria in the mouth can also contribute to enamel loss. They consume lingering sugar in the mouth and create an acid byproduct capable of stripping teeth of their enamel.
Yet another cause of teeth's discoloration is staining. Foods and drinks with dark pigments can stain teeth, especially those with defenses weakened by bacteria. Some examples of dark pigments include red wine, coffee, and soda.
Restoring a Radiant Smile
If your teeth have yellowed, don't fret. Your Ankeny cosmetic dentist, Dr. Peddicord, offers teeth whitening treatment that is highly effective in removing stains and restoring the sparkle to your smile. Dr. Peddicord offers at-home whitening kits that feature professional grade whitening gels. These gels pack a serious punch and deliver results that will have you beaming, even at strangers.
At-home whitening treatment requires Dr. Peddicord to take a mold of patients' teeth so that customized whitening trays can be created for each patient. The patients then receive the trays and the gel and take them home, where they can fill the trays with gel and place them over their teeth for a specified treatment time. Full results typically show in 2-3 weeks.
Schedule a Visit with Your Ankeny Cosmetic Dentist
Are you ready for a radiant smile? Contact your Ankeny cosmetic dentist, Dr. Peddicord, to discuss teeth whitening today by calling 515-963-3339. Our 50021 dentist office welcomes patients from Ankeny, Bondurant, Cambridge, Sheldal, Maxwell, Collins, and all surrounding communities.