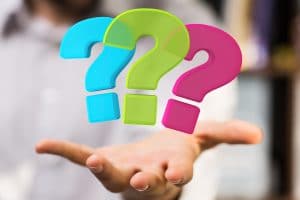 The idea of dental contouring for your smile might cause you to light up! The benefits that you learn about instantly put you at ease, letting you know that there really is something out there that can help you achieve your esthetic goals. Of course, with that said, you may still have a list of questions that you would really love for our Ankeny, IA team to answer, so you can feel like you're making a wise decision for yourself. Not to worry, we're on it!
No, It Doesn't Feel Uncomfortable!
We want you to remember that when it comes to cosmetic care like dental contouring or any of our other services, we take your comfort seriously! So, no matter what, you can expect a gentle and relaxing experience. As for contouring specifically, it's a procedure that is usually very well tolerated by patients, as it's gentle and quick. We carefully buff away tissue and then you're done, so the numbing of your tissues will usually not be necessary! Have more questions? Worried because you have extra sensitive teeth? Simply let us know.
Yes, It's Budget-Friendly
When you're considering budget as you compare different cosmetic treatments to one another, remember that both dental contouring and bonding are often appreciated for their low financial impact. If one of your primary goals is to improve your smile, while adhering to a budget, you may find that contouring is what you've been hoping to discover. Learn more by coming in to see us for a consultation!
Yes, It's For Even Very Tiny Concerns
You might wonder if there's anything you will ever be able to do about that one little tiny part of your tooth that feels rough. You may wish that a couple of your teeth didn't look and feel so sharp and pointy but figure that this is just what nature gave you. Good news: Dental contouring can most certainly help you with this. Whether you're looking at one isolated, seemingly little dilemma or you're concerned about a more widespread problem, remember to always check in with our team about how cosmetic care can benefit you and which treatment will best address your needs!
Smooth Out Problems With Dental Contouring
Whether you need a bit of smoothing or you would like to address the dimensions or shape of your teeth, remember that we offer dental contouring. Get in touch with our team soon to set up a cosmetic care consultation! Find out if you're making good choices by scheduling a visit with your Ankeny, IA dentist today! Contact Peddicord Family Dentistry to set up an appointment by calling 515-963-3339.