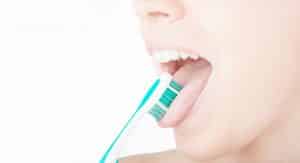 There are many "age old questions" out there that may leave you stumped for many years. One of them that does not need to keep you questioning what's true and what is not: Whether or not you need to brush your tongue. The answer will always be that you should most certainly clean this part of your smile during dental hygiene sessions. As for some more specific details regarding the ins and outs of tongue care, get a head start with our quiz.
Quiz Questions: True or False?
True or False: The reason it's so important for you to include your tongue as part of your dental hygiene focus is the fact that it traps bacteria, too, which is never good for your smile.
True or False: The easiest way of approaching this part of your dental care at home is brushing your tongue.
True or False: For those who dislike the way it feels to brush their tongue, there is an equally effective alternative. It's called the tongue scraper!
Quiz Answers
True. Keeping your oral health as safe as you can means keeping your smile as free from bacterial buildup as possible. Since your tongue attracts bacteria, it must be cleaned.
True. Use your toothbrush and paste during your brushing session. Brush from back to front (and be gentle). This will remove bacteria, as well as food that's gotten stuck, which is very helpful for keeping breath smelling clean and fresh.
True. It sounds uncomfortable but there is not actually any scraping sensation going on. You'll use this instrument to gently and comfortably pull debris from your tongue.
Protect Your Smile With Dental Care Tips
Ask us for help with your dental hygiene, so we may assist you in keeping your smile as safe and healthy as can be. Find out if you're making good choices by scheduling a visit with your Ankeny, IA dentist today! Contact Peddicord Family Dentistry to set up an appointment by calling 515-963-3339.