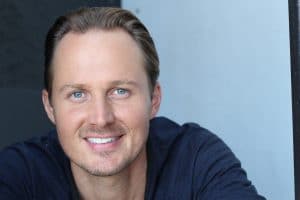 Is your dissatisfaction with your smile interfering with your life? How often do you find yourself hiding your teeth in group photos, or when talking to someone new? Even if they cause no problems for your oral health, common superficial tooth flaws can be a real problem for your emotional well-being. Fortunately, cosmetic dental procedures make it possible to improve on the way you look! Your Ankeny, IA dentist can talk to you about your different treatment options – with the right procedure, you can improve your smile dramatically. Lifelike, customized materials can provide improvements that appear natural, so new acquaintances can have no idea you underwent treatment.
What Kind Of Improvements Can I Really Expect To See From A Cosmetic Procedure?
A single cosmetic procedure can create remarkable opportunities for esthetic improvement. Bonding and contouring work can lead to improvements for teeth that are misshapen, the wrong size, or discolored. This work can minimize the amount of alteration required for problem teeth, while still providing notable results. Porcelain veneers make it possible to cover up a variety of superficial flaws with the use of custom shells affixed to the front of your teeth. Veneers can offer a more durable cosmetic solution than bonding and contouring, while bonding and contouring work can deliver changes in less time.
Maintaining Your Improved Smile Means Practicing Good Oral Health Habits
Maintaining an attractive smile calls for smart preventive dental care. Part of that support can come through routine exams, where your dentist can look over the condition of your past cosmetic work, and alert you to any concerns. You should make sure you do your part and care for your smile each day. Brushing and flossing will be important, and smarter diet choices can help you limit potential issues with discoloration.
Talk To Peddicord Family Dentistry About Correcting Your Smile Flaws
At Peddicord Family Dentistry, people who want to make a big change to their smile can find that the right cosmetic work can offer notable improvements. To set up an appointment, call our Ankeny, IA, dental office today at 515-963-3339. We also proudly offer a range of dental services to patients of all ages from Bondurant, Polk City, Elkhart, Alleman, Cambridge, and all surrounding areas.