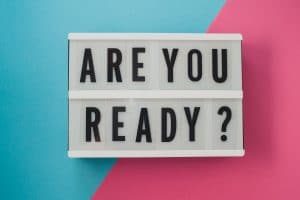 You might know that your smile is ready for cosmetic changes because it has definitely looked better before (or you can certainly envision it in all of its glory). However, that's not necessarily the only factor that comes into play, when we're discussing the full potential for your smile's appearance. In addition to whether your smile is healthy enough and needs esthetic improvement, there's the personal side to your decision to receive care with our Ankeny, IA team! How to know if you're personally ready? Actually, it's quite easy!
Your Budget Says Yes!
Take a look at your budget. Ask yourself what you're feeling comfortable with in terms of spending and speak with our team all about costs and your options. When you come to the conclusion that you have aligned the treatments you want for your smile with your feelings about the financial particulars, then you're getting closer to knowing you're ready for cosmetic changes to your smile.
You Feel Optimistic About It
How do you actually feel when you think about those cosmetic changes you would like to see take place? Do you feel amazing and excited? If you feel a bit nervous, that's normal! However, something that lets you know you're not ready just yet is feeling extremely worried or as though you'd really rather not. If this causes you confusion because you know you wish your smile looked better, then the answer is to talk it through with us. We can address concerns, big and small, so you can replace negative feelings with positive ones!
You Have An Idea Of What You'd Like Changed
You may not necessarily know exactly which treatment you need or want for your smile. It's possible that the difference between whitening, bonding, contouring, and veneers is still something you know very little about at the moment! However, what you do know is what you'd like to be better. Maybe you wish your smile appeared whiter. Or, you know you want cosmetic changes for teeth that are more even in length. Whatever the case, this lets you know you're ready to move forward with our care, which simply requires you to set up a visit!
See Us For Cosmetic Care Today!
If you feel like you would enjoy a smile that looks better than it does in the current moment, it is time to sit down with us to talk about cosmetic treatment options. Just pick up the phone to get in touch with us soon! Find out if you're making good choices by scheduling a visit with your Ankeny, IA dentist today! Contact Peddicord Family Dentistry to set up an appointment by calling 515-963-3339.