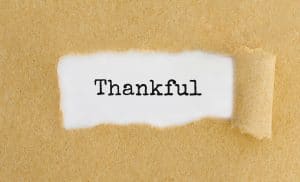 If you reflect on the significance of your dental care, you know that it's important. You know that it will help you avoid a cavity that will then require a filling in the coming months. However, have you ever sat down to really think about the future you? No, not the one that will be seeing us for your next dental checkup and cleaning. Instead, our Ankeny, IA team means the future you that will be looking back on this moment in a decade or even multiple decades. When you consider the gifts you can provide through your smile care that the you in the future will be so thankful for, it can offer you a very helpful dose of reality and motivation for the here and now!
You'll Still Have Your Teeth
If you practice excellent dental care starting right now, the way-into-the-future version of yourself will likely still have a full set of teeth. Is it possible to lose a tooth or two along the way due to unforeseen little accidents or mishaps? Sure. However, the chances of dealing with significant oral health problems like periodontal disease or widespread decay that will claim the life of your teeth, require multiple extractions, and leave you dealing with replacing your teeth? It's pretty much not a possibility. Keep up with that smile care. It's worth it!
You'll Feel Relieved You Don't Have Smile Trauma Stories
Just imagine a scenario well into the future in which you're sitting around with friends or family members and everyone starts talking about their smiles. One person brings up all of the restorative care he went through over the years, while another talks about receiving prosthetics for missing teeth. You, however, will simply listen and realize that since you practiced effective dental care, you don't have much to say on the topic! What a relief!
You Won't Think Twice About Smile Care
When you don't spend much time investing in smile care in the present moment, it's something that you're always scrambling to improve, then you have to deal with consequences to get your oral health back together, and you spend a lot of time and effort stressing over your grin. When you choose instead to get into a routine with your prevention and to immediately take care of any little issue that shows up, in a decade or more, you won't think twice about dental care. It will just be a natural extension of your daily life and it will serve you well!
Enjoy Optimal Smile Care For A Healthy Future
If you feel that you need some help getting your preventive care and oral health under control and on track right now, remember that we will be happy to help. By starting with good habits now, you protect your smile's future! Find out if you're making good choices by scheduling a visit with your Ankeny, IA dentist today! Contact Peddicord Family Dentistry to set up an appointment by calling 515-963-3339.