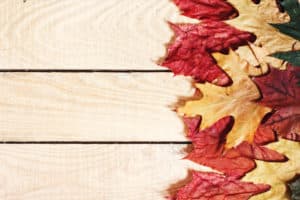 While you start seeing "Beware! Ghosts!" signs and the like in neighbors' front yards who are decorating for Halloween, there's something else you need to watch out for that doesn't come with a caution sign. It's the "seasonal favorite." This comes in all shapes and sizes and is nearly always bad for your dental health. However, it's often masked as something that seems like a smart pick. Let's make our way through some examples, so you see what we mean.
All Things Cranberry
Yes, cranberries are a wonderful fruit that are known to benefit your health! When eaten in their natural form, they offer a wealth of vitamins and minerals. However, when fall rolls around, we are fond of consuming them in nearly every other way imaginable. In muffins, in bread, as a jellied side dish during Thanksgiving. What do these all have in common? They are all loaded with sugar, which means they can damage your dental health. Remember to eat with caution and rely on dental hygiene to keep teeth and gums clean.
Pumpkin Abounds
Like cranberries, pumpkin makes a wonderfully delicious addition to many fall treats. Again, this seasonal favorite is often accompanied by a powerful dose of sugar, so consider what you're eating before you bite. Do remember, however, that if you choose to incorporate pumpkin into this season's meals, it does offer your dental health some strengthening vitamins and minerals when it (or its seeds) are roasted or prepared in some manner that doesn't include adding sugar.