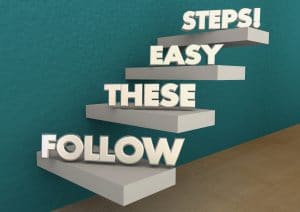 When you hear the term gingivitis, it may immediately send a chill down your spine. You wonder, if you develop this first stage of gum disease, what's it mean for you? Will you know that it's happening (you've heard that sometimes you won't even notice it)? Is there a way to quickly handle it or is this one of those things that will just clear up on its own? In short: Our Ankeny, IA team is letting you know that gum concerns require immediate action. Fortunately, you can stop gingivitis in its tracks when you're aware of the easy steps to take!
Get Out Of Symptom-Related Denial
Do you have symptoms that point to the fact that you should probably schedule a dental checkup with us just in case? However, have you been pretending that nothing is wrong, while you just hope the issue goes away? If so, we remind you that it's a very good plan to remain open to the arrival of symptoms, to recognize them for what they are, and to bring them to us if they affect you. They are generally telling you that gum disease is here and you need help now to make it go away!
Choose Your Checkups Even When All Seems Well
So, you don't see any of the puffy gums, red gums, or other symptoms that point to gum disease? Nothing else seems wrong? However, it's time for your next six-month dental checkup and cleaning? Don't assume you don't need to see us. You still do! This is what helps you avoid gum concerns and what allows you to quickly treat any that begin to form very early on in the process.
Agree To Periodontal Treatment Immediately
Say yes the periodontal care you need. It's that simple.
Err On The Side Of Extra Visits
Whether you've received periodontal care from us but you think something is wrong, if your smile seems perfectly healthy but you just think that your gums look slightly different (but you're embarrassed because it's quite minimal), we remind you: Err on the side of coming in only to realize your smile is perfectly fine! If it turns out you do require attention for your oral health, it will have been worth the effort, as it can mean the difference between quickly treating an issue or allowing damage to occur!
See Us For Periodontal Protection ASAP 
Don't wait around, whether you think your smile is perfectly healthy (though it's time for your dental checkup and cleaning) or you worry you have a gum health concern. See us no matter what! Find out if you're making good choices by scheduling a visit with your Ankeny, IA dentist today! Contact Peddicord Family Dentistry to set up an appointment by calling 515-963-3339.