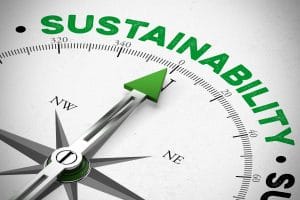 No, we're not talking about cultivating a green-hued smile. Today, our Ankeny, IA team is, however, shining a spotlight on some easy ways you can push your approach to protecting your oral health into something that feels more in line with your sustainable lifestyle. Of course, when you're using dental care products that need to be replaced and that are carefully packed to ensure easy sanitary use, it means some amount of stuff that needs to be disposed of, it means you're using water, and you're thinking: How can I do a bit better? Fortunately, a bit of easy advice makes a strong, beneficial impact!
Use A Toothbrush Recycle Program!
Hop online for a moment, when you have a chance, and search toothbrush recycling programs. You will be shocked, if you didn't even know that this existed, to learn that you are not stuck trashing your toothbrush. Instead, you can feel fantastic about remaining dedicated to your dental care and about protecting our world when you decide to recycle your toothbrush instead. Find a program you like and follow their simple instructions, so you can keep your brush out of the trashcan.
Repurpose Your Brush
While you probably don't have a use for the three to four toothbrushes you'll go through each and every year for effective dental care, we remind you that sometimes, it's a good idea to repurpose your toothbrush once you're through with it! No, we don't suggest ever using it for dental hygiene again. However, after giving it a thorough cleansing, you may wish to use it as a household brush for things like detail cleaning, scrubbing grout, etc.!
Buy And Open Only What You Need
You may feel compelled to load up on toothpaste, when you're at the store, so you never worry about running out! After all, when you have toothpaste, a brush, and floss on hand, you can easily protect yourself against cavity formation. When you're missing just one item, you cannot complete your dental hygiene! Unfortunately, if you stock up too much, you may end up with expired products that you never get to, which means tossing them into the garbage, which means waste. A better idea: Keep an eye on expiration dates and buy only as much as you know you will be able to use (this probably means keeping just one backup around instead of several).
Enjoy Sustainable Smile Care
Feel good about the way you're caring for your teeth and gums, while you also feel good about protecting the world around you, with a greener approach! Call us to set up a visit today and to learn more. Find out if you're making good choices by scheduling a visit with your Ankeny, IA dentist today! Contact Peddicord Family Dentistry to set up an appointment by calling 515-963-3339.