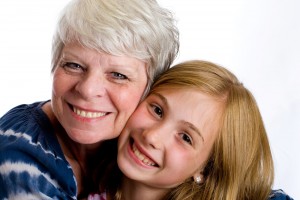 Periodontal disease, or gum disease, tends to be associated with older people. However, gum disease is on the rise. According to the Centers for Disease Control (CDC) half of Americans aged 30 and up, have periodontal disease. For adults 65 and older the percentage increases from 50 to just over 70 percent. Based on these statistics you might think gum disease only affects older people. However, most gum disease is the result of poor oral health care, and that can begin at birth. Today your Ankeny, IA, family dentist, Dr. Ericka Peddicord, stresses the importance of good oral hygiene in children to help avoid gum disease.
What To Do
There are several rather easy steps you and your child can take to help avoid gum disease. You can begin establishing good oral hygiene habits in your children from birth by doing the following:
Before 12 months of age: Even before your child's teeth begin to erupt clean their gums with a soft, clean cloth on a daily basis.
At 12 months of age: Schedule their first dental visit on or around their first birthday.
Dental visits: After their first visit, schedule dental cleanings every six months.
Tooth brushing: Teach your child how to brush and floss effectively.
Double check: Check your child's mouth periodically for swollen, bright red, bleeding gums; or gums that are pulling away from the teeth.
Be a role model: Practice proper dental hygiene yourself.
Gum Disease in Children
There are three particular types of gum disease found in children:
Chronic gingivitis: The most common type of gum disease found in children, chronic gingivitis is easily prevented by regularly brushing, flossing, and professional preventative dental cleanings.
Generalized aggressive periodontitis: Children at the age of puberty are particularly at risk for gum disease due to hormonal changes which increase the accumulation of plaque and calculus. Generalized aggressive periodontitis tends to begin with puberty and presents as gingival inflammation.
Aggressive periodontitis: Aggressive periodontitis is usually found in teens and adults and is localized around the first molars and incisors. Although not caused by plaque accumulation, the loss of jaw bone with this disease can be severe.
About Your Ankeny Dentist
Dr. Peddicord offers a complete range of preventative, cosmetic, and restorative dental procedures as well as high quality dental prosthetics. Dr. Peddicord can answer your inquiries, and provide the services you need to maintain the health, beauty, and function of your teeth. To schedule an appointment with Dr. Erika Peddicord, please contact us at 515-963-3339. Our Ankeny, IA, office proudly provides general and cosmetic dentistry services to patients from Bondurant, Polk City, Elkhart, Alleman, and Cambridge.