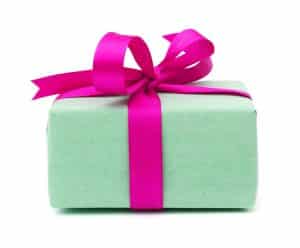 When you're looking for just the right smile gift for the people you hold dear, you might find yourself coming up short (especially if you gave out electric toothbrushes last year). The good news is that there's never a shortage of ideas, it can just become a little challenging. Since we are dental professionals, of course, we are constantly attuned to what's what in the world of oral health care. As a result, we have some mighty fine suggestions for you that will put a smile on your face (and hopefully the faces of those gift recipients).
Novelty Toothpaste
As long as it's real toothpaste and contains fluoride (it's always preferable that it's been accepted by the ADA, too, of course) then it's fair game! As you make your way through this oral health friendly holiday gift, you will find that there are a lot of options out there. You might want to stick with normal flavors in a vintage tube. Or, you may venture into interesting-flavor-land with options like bacon or cupcake!
All Things Tiny And Travel-Sized
There's something about a travel-size mouthwash or brush that is quite endearing. There's also something extremely relieving about planning a vacation, reaching for travel-size dental hygiene products, and finding that they're actually there! Your friend or family member will appreciate the forethought and these gifts will surely be used (even if only as a backup when one's usual oral health products suddenly run out).
A Charitable Donation (In Your Loved One's Name)
For the individual who likes giving (even when receiving a gift), you may wish to donate in his or her name. The American Academy of Cosmetic Dentistry has a charity, for example, the funds from which help sufferers of violence regain their smiles.