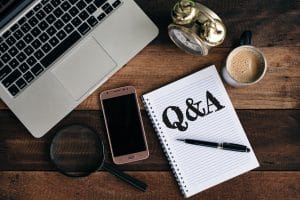 The same way that we encourage you to care for your smile and to prevent stains is pretty much going to be the suggestion we extend to you when you ask: How can I keep my treated smile white? You may wonder, will the white smile you've attained through whitening, bonding, or veneers be something that you can keep looking lustrous and gorgeous for years to come? Or, are you going to face immediate staining? Let us guide you through this very common territory with frequent questions and the very helpful answers our Ankeny, IA team offers to accompany them.
Questions and Answers
Question: What's the right way to approach dental hygiene now that I have a white smile and want to keep it that way?
Answer: The right way to approach caring for your smile when you're in the comfort of home (or anywhere, for that matter) is to continue on with the preventive care we have suggested all along. It's helpful for preventing stains on untreated teeth and on treated teeth, too. So, remember: You should brush your teeth twice every day, each time lasting about two minutes. You really need to floss every day, too, because this will ensure you remove every bit of potential staining pigments (nobody wants stains between their teeth).
Question: Should I still be scheduling checkups and cleanings the same way I always do or should I be approaching my preventive dental care differently now that I have a white smile?
Answer: Yes, you should be scheduling your checkups and cleanings with us as you always do! We will see you twice a year, which will offer exceptional protection against discoloration.
Question: I have heard from friends that if I eat anything staining at all that it's going to lead to immediate stains for my smile. Is this true? What should I be doing in regard to the foods and drinks I consume?
Answer: No, stains will still develop over time. However, they can develop, so minimize your intake of staining foods (and rinse when you do eat them to prevent stains).
Question: What can I do about stains that develop way, way down the line? Was this my only chance at enjoying a white smile?
Answer: You may receive cosmetic care again, of course!
Prolong The Vibrancy Of Your Smile With Our Tips
Remember to take our suggestions seriously in regard to smile care, so you may maintain your white smile for years to come. Find out if you're making good choices by scheduling a visit with your Ankeny, IA dentist today! Contact Peddicord Family Dentistry to set up an appointment by calling 515-963-3339.