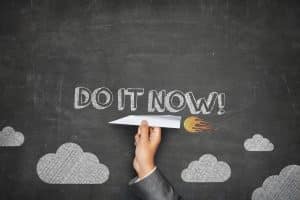 Is it probably time you picked up the phone to let us know you're ready for a dental visit? Is it probably time but you're coming up with rationalizations to convince yourself that you can wait longer until your next appointment? Are you worried that the minor concern you have is really nothing at all and that it will end up being a wasted trip to see us, so you're not entirely sure how to proceed? Let our quiz answer some questions.
Quiz Questions: True or False?
True or False: You have a fairly new restoration like a crown or filling. It doesn't feel completely normal but since it's so new, you should just wait it out for several more months to see if everything calms down
True or False: It's been over six months since your last dental visit with us but your teeth and gums look immaculate and feel very clean. It's okay to wait a year between cleanings and checkups if everything seems to be just fine.
True or False: Even if something very minor is occurring with your smile health, we suggest you schedule an appointment. Just knowing what's happening is worth the effort of coming to see us, even if everything is perfectly fine.
Quiz Answers
False. If anything feels wrong, including dental work, you should schedule a dental visit right away. The longer you ignore problems like this, the longer you expose your smile to an imbalance, which can lead to concerns like TMJ strain.
False. Even if teeth seem clean and healthy, you need your visits. They are what help your teeth stay in such surprisingly good condition.
True. It's much better to check up on your smile than to let a problem go on and worsen.
Schedule A Visit Today Without Hesitation
Whatever you require a dental visit for, we encourage you to simply pick up the phone and let us know today! Find out if you're making good choices by scheduling a visit with your Ankeny, IA dentist today! Contact Peddicord Family Dentistry to set up an appointment by calling 515-963-3339.