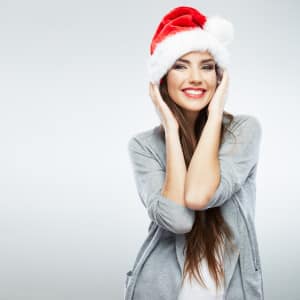 If you want to do more than survive this holiday season, you probably already know you need to manage your stress. Try not to overschedule your time, by committing to too many holiday parties, or even charitable opportunities. Taking care of yourself through the season, and beyond, is the best way to be a great family member, friend, and a valuable asset to your community. Just don't neglect your smile as a part of your self-care routine, since few things have more of an impact on your self-confidence or your overall wellbeing than your dental health.
Did You Know Dental Health Starts With A Smart Diet?
While many people think of oral hygiene as the most important part of caring for their smiles, that is only one part of the equation. Good dietary choices are also important for maintaining strong teeth and healthy gums. Limiting sugar is a crucial part of smile care, as it helps prevent plaque buildup which can lead to cavities, gum disease, and other dental issues. Drinking plenty of water is also crucial, as it helps produce saliva which is a great, natural plaque fighter.
Fresh vegetables and fruits, lean protein, dairy products and healthy fats like avocado and nuts can also provide you with the nutrients you need to have a healthy body and mouth. Plus, filling up on good foods can make it a lot easier to pass up cavity-causing treats, especially around the holidays when sweets always seem to be within reach.
What Else Can You Do At Home to Care for Your Smile
Of course, eating great isn't an excuse to skimp on dental hygiene. You do still need to brush and floss your teeth daily. Though long nights driving to grandma's or singing karaoke with your coworkers might tempt you to crawl into bed without brushing, take the few minutes necessary to care for your teeth, anyways. Your smile will thank you.
Finally, if it's been more than six months since your last dental checkup, you do need to schedule an appointment as soon as possible. Regular professional cleanings are the only way to remove plaque that has calcified onto teeth. It also provides your dentist an opportunity to catch dental issues as they're still developing, when restorative treatment is often minimally invasive and faster to complete.
So if you don't want to require extensive dental work down the road, make sure to carve out time for those bi-annual checkups, even if they fall during busy holiday seasons.