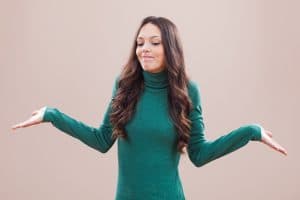 You know that you should probably do something about your toothache. However, considering the fact that when you really start thinking about it, there seem to be quite a lot of options, you might have some trouble figuring out the right choice (or choices). As you probably realize already, lots of people end up with tooth pain and find themselves in a similar situation as the one you are currently in. What to do right now and how to make sure your choices are wise ones that keep your smile in good health? Our Ankeny, IA team can help!
You Should Not Keep It Secret From Us
We know that you would probably prefer to not say a word about your toothache to anyone because you cross your fingers and hope that somehow if you pretend it's not there, it just might go away. We are sorry to be the bearers of realistic news regarding your oral health but when tooth pain shows up, it rarely goes away completely (unless you happened to have slightly irritated it). Just to be on the safe side, of course, let us know. See us for a quick examination. It's worth the effort (and we will be gentle).
You Can Use New Toothpaste
You can do something about the sensitivity that's coming with your toothache right now by temporarily putting your usual toothpaste aside. Now, try using one for dental sensitivity in the meantime until we see you for your dental visit. It helps block the nerves that are going a bit over-the-top in your tooth and may offer some relief the more you use it.
Some Pain Relief Will Do You Good
Whether changing toothpastes does or does not help over time, one thing that will help immediately? Taking a pain reliever. When you use something you purchase at the drugstore, it will take your pain level down considerably, so you feel much better as your dental checkup (and repair suggestion) approaches.
Keep Cleaning It (Then Leave It Alone)
Our team wants you to remember that you should still clean the tooth in question. Neglecting it is not to your advantage. However, when you brush the tooth and floss the tooth, you keep any additional problems from affecting it. However, since you're experiencing a toothache, you don't want to come into contact with that tooth in any other way for the time being (so, do your absolute best to leave it alone!).
Handle Toothaches By Seeing Our Team
Deal with your toothache by alerting us right away that you require a checkup for us to look in on your tooth! Find out if you're making good choices by scheduling a visit with your Ankeny, IA dentist today! Contact Peddicord Family Dentistry to set up an appointment by calling 515-963-3339.