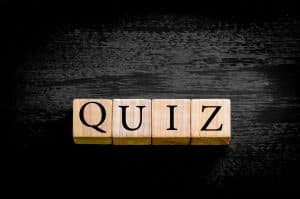 You're already very familiar with the fact that your toothpaste should include fluoride and that it's best if you are choosing one approved by the American Dental Association (ADA) if you're hoping to achieve optimal results with your dental hygiene. However, do you know if you're checking off every detail that will contribute to you making a wise purchase for your oral health, rather than a bad one or a "just okay" one? We are about to find out! A brief quiz will show you!
Quiz Questions: True or False?
True or False: Choosing toothpaste that is at least slightly abrasive will help you keep your enamel and gums extremely clean!
True or False: We don't suggest you pay much attention to the flavor of your toothpaste. If you get sidetracked by this detail, you may not be as serious as you think you are about protecting your oral health with great dental hygiene.
True or False: If the toothpaste offers some type of exceptional improvement, then you can expect dramatic results. This applies, for instance, to whitening paste.
Quiz Answers
False. You never want to use abrasive paste. It sounds like a beneficial plan but it isn't good for your oral health. A brush with soft bristles and non-abrasive paste will work wonders. Abrasive ingredients? They will erode your enamel and can also lead to gum damage.
False. It's wonderful for you to enjoy the flavor you select! Making sure you like your products means you're definitely invested in your hygiene.
False. Remember that you should not read too much into the additional features on the packaging for your toothpaste. Keep in mind that "whitening" is not going to be dramatic and that even with tartar control, you'll still need visits to our practice. For big changes, come in for care.
Contact Our Team For Dental Hygiene Help
Not sure if you're making wise decisions on behalf of your oral health? Come in for a visit and we will have time to talk! See us by scheduling a visit with your Ankeny, IA dentist today! Contact Peddicord Family Dentistry to set up an appointment by calling 515-963-3339.