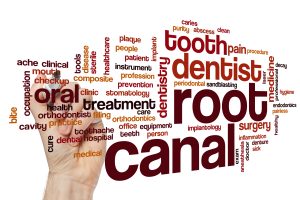 A cavity often needs a filling, but what happens when a tooth becomes infected and needs more than a simple filling? In order to bring a stop to discomfort and prevent a missing tooth, we treat infections with an endodontic procedure known as a root canal. In today's blog, your Ankeny, IA, dentist is talking about how we perform a root canal treatment.
The Factors Behind an Infected Tooth
An infection is a serious issue, and occurs when harmful bacteria gains access to your tooth's nerve center, known as the pulp. Usually, the pulp is surrounded by dentin and then protected by the outer layer of enamel. But an untreated cavity or a serious injury, such as a crack or chip, could expose the dentin or even the pulp, allowing the tooth to develop infection.
Warning Signs and Long-Term Dangers
Warning signs may include pain when you bite down or chew, toothaches or tooth sensitivity, swelling near the tooth in question or even a discharge from it. If you encounter one or more of these potential warning signs, then please let us know right away. We will perform a detailed examination and if we discover an infected tooth, we will offer treatment with a root canal. Otherwise, the infection could grow so severe that extraction is necessary to prevent it from reaching surrounding teeth or moving into the jawbone.
Treatment with Root Canal Therapy
We first administer a local anesthesia to ensure you remain comfortable, and we can offer sedation to patients with anxiety. Next, we open the tooth to access the infected tissues and then carefully remove them. Afterward, we clean the interior of your tooth before preparing and adding a restorative filling known as gutta percha. The final steps involve placing a dental crown, which covers the entire tooth and protects it from further injury or discomfort. You don't lose your tooth, and you enjoy a full and comfortable smile. To help prevent further decay or infection, you should brush and floss daily, cut back on sugary foods and drinks, and be sure to see us for routine checkups and cleanings every six months. If you have any questions about our approach to root canal therapy or about preventing infection, then contact our team today.
Do You Have Questions About Our Endodontic Treatments?
Don't let a cavity or infected tooth lead to the loss of one or more of your teeth, talk to us about treatment options that improve your oral health and ensure an attractive smile. To learn more about our endodontic treatment options, then please schedule an appointment by calling Peddicord Family Dentistry in Ankeny, IA, today at (515) 963-3339. We also proudly serve patients of all ages who live in Bondurant, Polk City, and all surrounding communities.