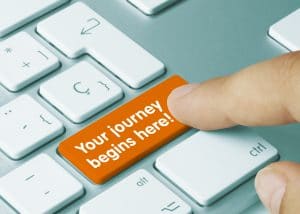 When the realization hits you that you'd love a whiter smile, you also realize that there's a whole journey that has to take place first. You know that wanting a whiter smile and actually achieving a whiter smile requires you to initially just get started but, if you're not sure how, this can feel a bit defeating. Don't let this get you down! Instead, take our Ankeny, IA team's advice on board and you'll soon know all about the cosmetic care treatments we offer, you'll be ready for whitening, and you'll have it all mapped out. Let's get started!
Remind Yourself That There May Be Steps
We encourage you to spend just a moment having a quick little discussion with yourself. To begin, so you start off on the right foot and continue to feel motivated, remember that you might have to go through a few steps before you receive your cosmetic care treatment that will help you achieve a whiter smile. Of course, the journey is absolutely worth it!
Start By Scheduling A Consultation With Us
Now, you can get started with our team by scheduling a dental visit with us. Remember that this will just be a consultation, which means there's no pressure, we're not getting started with any cosmetic care, and you don't have to make a final decision. This is just a time for us to become acquainted with you and your smile and for you to get to know the different means of whitening one's smile.
Think About The Options We Introduce
Now, you will make your way back to your usual daily life after meeting with us for a cosmetic care consultation and you'll have a ton of new information swirling around in your brain in terms of how we can whiten your smile. We may suggest cosmetic care in the form of teeth whitening or veneers or bonding. At this point, you can consider the suggestions we have made!
Figure Out The Details
All that's left is to sort out final details. Consider your budget, any remaining questions you'd like to ask us, take a look at your calendar, and then you'll be ready to schedule your cosmetic care! Your whiter smile is finally within reach!
Set Your Whiter Smile Plans In Motion
When it's time to make changes that will include your ability to enjoy a whiter smile, we are here to guide you toward taking the steps necessary to make this a reality! Just give us a call to schedule a cosmetic consultation. Find out if you're making good choices by scheduling a visit with your Ankeny, IA dentist today! Contact Peddicord Family Dentistry to set up an appointment by calling 515-963-3339.