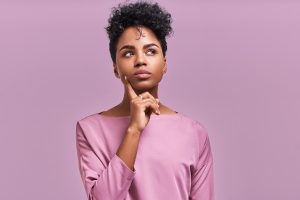 Yes, of course, when you decide you want a whiter smile and you definitely want it right now, you feel the urge to kick your actions into high gear, as you reach for the nearest and most promising solution! However, with that said, our Ankeny, IA team reminds you: Reeling it all back in and instead, realizing that there's one smart pathway that will get you headed in the direction of an optimally brighter (and protected) smile is always the way to go. Allow our team to help you get there!
Ignore Your Urge For OTC Options
Trust us. We get it! We have heard it and seen it all before. We also know that when you decide you want a white smile, you really want to make it happen as quickly as possible, which is a completely normal way to feel! However, while you may wish to simply trudge forward toward your goal with reckless abandon, we want you to remember that if you don't consider the details, you might end up putting your smile in harm's way, not ending up with the brightness you're envisioning, and wish you'd taken things one step at a time. Our first suggestion? Skip the over-the-counter (OTC) options. They won't give you the right results but chances are good that they will hurt your grin.
Remind Yourself That Home Care Won't Suffice
We want you to remember that when you want a whiter smile, the care you can provide for yourself at home isn't going to make the grade either. We're not talking about OTC treatments. Instead, we are simply reminding you that your brushing and flossing won't help you remove discoloration that has already occurred. However, you should keep it up to avoid the formation of additional stains!
Call Us To Set Up A Consultation
Really want to make discoloration a thing of the past, as you say hello to a whiter grin? No problem. We suggest you come in for a cosmetic care consultation. This will allow us to learn about your stains, as we can then match a treatment to your needs! The sooner you come in to see us for this treatment, the sooner you reach the finish line!
Get Ready For Your Whiter Smile
Come on in and tell us what's going on when you are ready right now for a whiter smile. Remember to explain your urgency and to follow through with the cosmetic treatment suited to your needs! Find out if you're making good choices by scheduling a visit with your Ankeny, IA dentist today! Contact Peddicord Family Dentistry to set up an appointment by calling 515-963-3339.