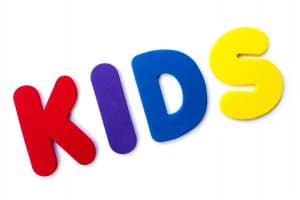 Why not just head to any dental practice when you have kids who need dental care, too, you wonder? Isn't it all pretty much just the same stuff? As a matter of fact, it's not! While you may be able to receive the same type of services from one practice to the next (though, we really think you'll love the atmosphere and care from our team, of course), you will find that children require a different approach, different set of services, and more. Find out why bringing your little ones (and teens too) in to our Ankeny, IA practice for children's dentistry is such a good idea!
They Deserve Special Attention
When you come in for your professional dental care with us, it comes with the assumption that you know a certain amount about your home care, the way we protect your smile, what you're doing at our practice, and more. Your kids, though, are newbies! Since you want to feel certain they are learning all about keeping their smiles safe and healthy in a way that makes them feel good, relaxed, and proactive, the best thing you can do for them is to provide them with a practice that offers children's dentistry. It's completely tailored to their unique needs, which are technical as much as they are emotional! We make their visits comfortable and we keep their oral health on target.
Their Teeth Are Still Growing (Yours Aren't)
Remember that your smile stopped growing a while ago. Your child's smile still needs the proper guidance as his or her jawbone grows, teeth grow in, teeth fall out, new teeth grow in, and more! We can keep a close watch on every step of development, so we may step in along the way if any type of care or improvement is needed (or we can simply let you know that it's all going along as it should).
Kids Benefit From Added Prevention
Children's dentistry focuses very heavily on comprehensive prevention that will help your child's smile develop completely into its adult form without dealing with disease, damage, or problems. This is another wonderful reason to select our practice! Our care includes the added preventive treatments like sealants that will offer decay prevention (and fluoride that helps teeth grow extremely strong). See us soon!
We Look Forward To Protecting Your Children's Smiles!
See us soon for children's dentistry visits, so we may guide your kiddos' smiles in the right direction! Find out if you're making good choices by scheduling a visit with your Ankeny, IA dentist today! Contact Peddicord Family Dentistry to set up an appointment by calling 515-963-3339.