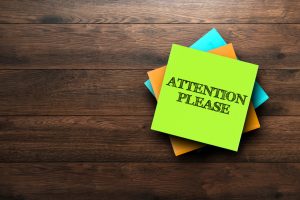 You may think to yourself that you'd prefer to just ignore the bruxism disorder that you're aware is impacting your smile and that, though you may not realize it yet, will begin impacting your daily life. It doesn't seem like a huge problem at first, of course. Instead, you may notice it so little that you might not have even known about the disorder until we diagnosed you! However, over time, it will become much more severe. This is the reason our Ankeny, IA team strongly advises you to choose bruxism treatment, rather than choosing to sweep the issue under the rug. Want some much more specific reasons for motivational purposes? You've got it!
It's Actually Easy And Comfortable To Treat
You might simply have a general thought process that goes along with treating any type of oral health problem, which includes the fact that it makes you uneasy. Of course, we can empathize with our patients when they feel a bit hesitant in regard to treatments (even though we always assure you that it will be just fine and completely comfortable!). Fortunately, with bruxism treatment, you don't really need too much convincing. Why is that, you wonder? Well, because there's not much to it. You'll visit us, we will then offer you a custom-fitted mouthguard (often called an oral appliance) that you should wear when you sleep. That's all there is to it! It's not invasive. Just comfortable and extremely effective.
Ignoring It Can Lead To Shocking Smile Damage
Now, about what happens when you completely pretend your bruxism disorder doesn't exist and you skip out on your need for bruxism treatment: Your teeth are vulnerable every single day to serious damage. It may not seem obvious at first. However, over time, the daily grinding or clenching means teeth are slowly but steadily worn down. You might find yourself facing fractured or fully broken teeth. You will definitely deal with soreness and sensitivity. You could even experience tooth loss. Treatment is preferable!
Treating It Preventively Is Much Less Expensive
Our team hopes you remember that preventing all manner of damage is certainly much more affordable than treating damage once it's occurred. Remember, the type of damage that is caused when you skip bruxism treatment can end up requiring dental crowns and even teeth replacement. We suggest the preventive path!
Receive Comfortable, Effective Bruxism Treatment From Us
Come in for the help you need with getting your bruxism under control with ease. Find out if you're making good choices by scheduling a visit with your Ankeny, IA dentist today! Contact Peddicord Family Dentistry to set up an appointment by calling 515-963-3339.