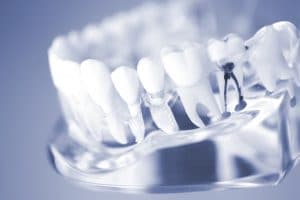 When you have serious pain in your smile, the cause could be an advanced case of tooth decay or an infected tooth. By avoiding treatment, you run the risk of losing the tooth altogether and developing more severe complications. In today's blog, your Ankeny, IA, dentist will look at how we help prevent tooth loss with a root canal procedure.
The Link Between Painful Infections and Missing Teeth
A dental infection develops when harmful bacteria is able to reach the inner pulp, your tooth's nerve center. The pulp oversees the flow of key nutrients and blood to and from the tooth, keeping your smile healthy and whole. An infection could eventually cause the pulp to die, effectively killing the tooth. The tooth could then fall out, or require extraction to prevent the spread of infection to other teeth. Bacteria can reach pulp due to an injury that breaks or fractures a tooth, or as a result of an untreated cavity that grows with time. Warning signs include headaches, jaw pain, tooth sensitivity, toothaches, swelling near the aching tooth, or a discharge from it. If you encounter one or more of these potential warning signs, then contact our team today.
The Root Canal Treatment Process
We start treatment by administering a local anesthetic and discussing sedation options, ensuring you feel comfortable and relaxed throughout the procedure. We then open the tooth to access and remove the infected tissues from within. Next, we clean the inside of the tooth and prepare a special restorative material. We place this material into the interior of the tooth. The final step involves placing a crown, which not only protects the tooth, but also looks natural tooth. In as little as one visit, we can restore the health of your smile, improving function and beauty in the process.
Preserving Your Smile
What steps should one take to help prevent further cases of infection or decay? To start, try to avoid sugary foods and drinks that could feed harmful bacteria. Next, make time to clean your teeth daily to remove trapped food particles and harmful bacteria. You should brush when you wake up and again before bed for two minutes, and also floss before going to sleep too. Finally, make time to see our team for an exam. We will watch for potential warning signs of an infection, and also clean the teeth to remove plaque and tartar. If you have any questions, then contact our team today.
Do You Need a Restorative Visit?
At Peddicord Family Dentistry, we want to help you and your family maintain optimal oral health and stunning smiles. Call Dr. Peddicord in our Ankeny, IA office at (515) 963-3339 to learn more about how we treat more severe cases of tooth decay and infected teeth.