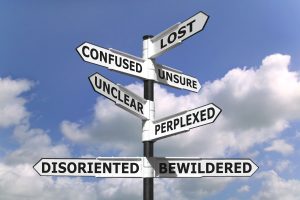 When you are suffering from bruxism, it's important to remember that you may have no idea what's causing your problem or your symptoms. You just know something is amiss because of recent changes (or long-term ongoing changes), such as uncomfortable teeth, tired jaw joints, and more. So, what are you supposed to do when you are still in the dark in terms of your grinding and clenching? How are you supposed to know to act when you don't even know what's happening, you wonder? Take our Ankeny, IA team's bruxism disorder suggestions on board, so you can skip the confusion!
Symptoms Are Confusing, So…
As mentioned, symptoms of bruxism disorder can be confusing at best. Particularly if you are wholly unaware that you are grinding or clenching your teeth, you may wonder what's happening and you may fail to connect the dots. Remember, you may deal with sensitive teeth, tooth pain, jaw joint pain, facial pain, changes in the texture of your tongue's border, chewed cheek tissue, headaches, and more. So, we always remind you to simply schedule a visit with us instead of trying to make assumptions about what's going on.
Avoid Unnecessary Stress
When you're unsure about the cause of your symptoms, you may make assumptions that are incorrect, such as that perhaps you have a cavity, an infection, or something else. Of course, these are also reasons to visit our practice for a dental checkup! However, if you are prone to any sort of anxiety or stress in regard to oral health issues, particularly those that may require restorative care, then this can cause you tons of unnecessary confusion and tension. Instead, always simply come in for care to learn more about what's going on, so we may offer immediate treatment. When it's bruxism disorder, it's just a matter of wearing a comfortable mouthguard during sleep!
Keep Up With Your Usual Checkups, Too
If you feel uneasy about having to schedule visits between your usual dental checkups for the development of symptoms, remember that at the very least, when you keep up with checkups that should happen twice a year, we will see the signs of change in your smile and we will be able to bring your bruxism concern to light. In case you didn't pick up on it: We need to see you, so come in!
Skip Bruxism Confusion By Seeing Us
When you recognize any sort of change with your smile, it's important to remember that it's always okay (if not beneficial) to come in to our practice for a checkup. From there, we can guide you toward answers. Find out if you're making good choices by scheduling a visit with your Ankeny, IA dentist today! Contact Peddicord Family Dentistry to set up an appointment by calling 515-963-3339.