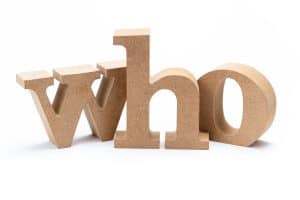 There's no immediate disqualifier for cosmetic care like you think there may be. For instance, we won't tell you that you have the wrong type of teeth or that you're the wrong age (assuming you're an adult, of course), or that your smile just isn't a good fit for esthetic improvements. As a general rule, everyone qualifies to enjoy a much better looking smile if there are issues that have arisen. However, when it comes to actually qualifying for this type of care as a candidate, there are certainly some things that will determine whether you're ready at the current moment … or not quite yet. Let our Ankeny, IA team further explain, so you recognize the types of things that may influence your readiness (and how you might get closer to being prepared for the changes you want to see in your smile).
Someone With A Healthy Smile
Is your smile healthy? Patients often assume one of two incorrect things: First, that if their smiles are unhealthy, they can choose to move ahead with cosmetic care and prioritize it over restorative care (this is incorrect). Or, they assume that since their smiles are not currently healthy and that they do not currently qualify for cosmetic treatments, they will never qualify. This isn't correct either! The accurate details are:
We always prioritize your oral health over your esthetics, so we will only provide cosmetic improvement to a healthy smile
If your smile is not healthy right now, you can improve its health with restorative care and you will then qualify for cosmetic dentistry!
A Patient With Natural Teeth
If you are interested in cosmetic care but you have complete dentures, for example, then the treatments we offer aren't going to be able to offer you the improvements you want. Instead, you will need to explore the world of prosthetic dentistry or choose to receive new dentures in order to achieve a more beautiful smile. Our cosmetic care is specifically for natural tissue and includes the following treatments:
Dental Contouring
Dental Bonding
How To Determine Your Current Candidacy
You're not going to be able to know for sure where you lie on the spectrum of candidacy for cosmetic care all on your own. Come in to see our team! We will tell you everything you need to know.
Set Up Your Cosmetic Care Consultation Soon
See our team ASAP for the cosmetic care treatments you need to enjoy your smile's beauty. Find out if you're making good choices by scheduling a visit with your Ankeny, IA dentist today! Contact Peddicord Family Dentistry to set up an appointment by calling 515-963-3339.