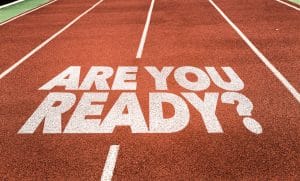 When you consider the type of cosmetic care you'd like to receive for a smile that you're over-the-moon about, would you say that you're completely ready to come in right now for care? Or, are there still some things that you might need to take care of first before you're thoroughly prepared to visit our Ankeny, IA practice? Not sure? Take some guidance to heart, so you can feel certain you're addressing the necessary details that will steer you straight toward that dream smile with ease.
Have You Discussed A Care Plan With Us?
Have you taken time to talk over the many cosmetic care treatments we offer, to learn about each one, and to find out if you need a combination of treatments close together, over the course of time, or if just one service will do it? When there is still a lot to learn and plan, getting ready is easy and completely essential. Schedule time to meet with our team for a consultation and you'll have this part of your prep work complete!
Do You Have Free Time Carved Out?
Whether it's teeth whitening, veneers, or something else that you are planning on receiving for your cosmetic dental care, we are curious: Have you spent any time poring over your planner, looking at your schedule, etc.? If not, it's a good time to start because the only way you can receive the improvement you want for your smile is to come on in for the treatment (or treatments) you need. They take very little time but you still need to clear enough time for your visit!
Is Your Smile Nice And Healthy Right Now?
What type of grades would you give your teeth and gums? Are you getting straight A's these days? Or, are you well aware that you still need to work on your smile health but it's not that bad? Remember, even if you just need a single filling, you'll need to be caught up on any suggested restorative treatments before you qualify for those of the cosmetic variety. Not sure where you are with your smile health but you're ready to take care of business? See us soon!
Make Time To Prepare For Cosmetic Care
Are you completely certain that you've covered all bases when it comes to preparing for the cosmetic treatments you want? If you're not sure, it's time to set up a consultation with our team, so you are ready to go. Find out if you're making good choices by scheduling a visit with your Ankeny, IA dentist today! Contact Peddicord Family Dentistry to set up an appointment by calling 515-963-3339.