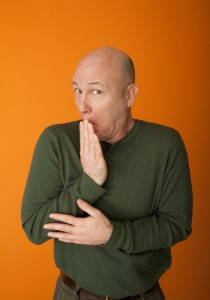 Tooth enamel is the hardest substance in your body, yet despite its strength, your teeth still sustain serious damage. Whether through traumatic injury (like a crack, fracture, or break) or untreated tooth decay, when bacteria bypass the outer enamel, you could develop cavities and deeply set dental infection. Without treatment, severely decayed or damaged teeth often break off at the gum line or require an emergency extraction. In order to prevent completely losing a compromised tooth, your dentist may recommend an endodontic procedure known as root canal therapy.
Symptoms and Causes of Tooth Decay and Infection
How do you know if you have a cavity? Small cavities often cause little to no sensitivity or pain and must be identified by your dentist. However, if cavities are left untreated and they descend into the dentin and pulp, you will begin experiencing the warning signs of a dental inflection. The earliest symptoms typically include tooth sensitivity to hot or cold temperatures, along with chronic toothaches. As the decay spreads, the bacteria eventually reach the inner pulp layer of the tooth. The pulp acts as your tooth's nerve center, controlling the flow of blood and nutrients to and from the tooth. Other symptoms of decay and infection include:
Swelling or tenderness around the tooth
Bad breath or a bad taste in your mouth
Sharp or shooting pain when chewing or biting down
Root Canal Therapy
When someone says "root canal," most of us envision a painful, seemingly endless procedure. In reality, root canal therapy is a common and virtually painless procedure that allows Dr. Boyd to save the hard structure of your tooth. During this endodontic procedure, Dr. Boyd will gently remove the infected tissue from the tooth. Then, the root canals can be filled and the tooth will be capped with a custom-made and natural looking dental crown. In some cases, the roots of a tooth can twist, spiral, or branch off. In other cases, a prior root canal could fail and need retreatment. In complex cases like these, your family dentist may refer you to an endodontist, a dentist who specializes in root canal therapy.
About Peddicord Family Dentistry
Dr. Erika Peddicord earned her DDS degree from the University of Iowa College of Dentistry and opened Peddicord Family Dental in 2009. Her enthusiasm for building lasting relationships with her patients and her dedication to oral health set her apart as an outstanding family and cosmetic dentist. New and returning patients can schedule an appointment or consultation with Dr. Peddicord at our Ankeny, IA dentist's office by calling (515) 963-3339. We proudly serve patients and families in Bondurant, Polk City, Elkhart, Alleman, and Cambridge.