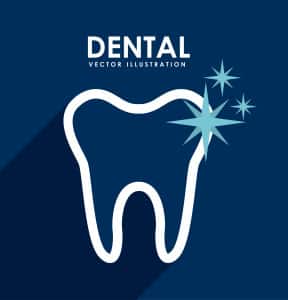 There are several different types of dentistry including general, restorative, and cosmetic. There can be a fine line between some of them. For instance, some cosmetic procedures can also restore function and some restorative procedures can also improve cosmetics. So what is the difference? It's probably a good idea to be aware of some of the different procedures each offers. Take our quiz below to find out if you need more education on the differences between cosmetic and restorative dentistry. What do you think? Is it cosmetic?
True or False?
True or False: Restorative dentistry includes treatments that "restore" your dental health.
True or False: Cosmetic dentistry focuses on improving the aesthetics of your smile.
True or False: Dental fillings are a restorative treatment.
True or False: Teeth whitening is a cosmetic treatment.
Answers:
True: Restorative dentistry restores the health and function of your teeth and gums. It includes the diagnosis of problems or disease, as well as treatment. It can include treating structural problems (missing or damaged teeth, jaw bone problems, TMJ, etc.), or gum disease.
True: If your mouth, teeth, gums, and jaw are all in good health, but are not as attractive as you wish they were, then you would seek out cosmetic treatment. Rather than restore the health and function, cosmetic dentistry focuses on beautifying your smile.
True: Fillings restore the health and function of a decaying tooth. Other restorative procedures include inlays and onlays (which are two other types of dental fillings), crowns, implants, bridges, and dentures.
True: Teeth whitening is the most commonly requested cosmetic procedure. Other cosmetic procedures include cosmetic bonding, tooth contouring, gum re-contouring, straightening crooked or crowded teeth, dental crowns and veneers. Cosmetic bonding, crowns, and veneers can also be used for restorative procedures.