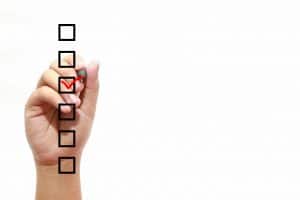 Are you certain about how to "check off all the boxes" when it comes to ensuring you're doing right by your preventive dentistry? Do you really know about all that we offer for you and your family as far as prevention is concerned or do you have more of just a general idea regarding what you can expect? If you're feeling like you could use a reminder, a full refresh, etc., let our Ankeny, IA team take you on a brief yet helpful journey through the details.
Your Prevention At Home
We always remind patients that preventive care at home is easy breezy! However, if you are not feeling educated and informed on this particular topic, it can feel like a confusing experience. Let's make sure you feel like you know just what to do in order to keep your smile healthy (and any family members' smiles healthy). Preventing problems at home relies primarily on dental hygiene. It should happen in the morning and again at night before bed. This part of your daily personal care will include: Brushing (morning and evening) and flossing (either morning or evening). See? It's simple!
Your Hygiene-Related Prevention With Us
Remember, we invite you and your children in for care! Whether you are ready for preventive dentistry for yourself or for your teens or little ones, we are here for you! Remember that one very significant aspect of caring for your oral health is maintaining good dental hygiene. What's this mean? Well, in simple terms, it means keeping your smile clean, so you don't end up with problems like tooth decay, gum disease, etc.
Your Functional Oral Health With Our Team
One easily and often overlooked area of preventive care that we offer you help with? Your functional health. This isn't related to the cleanliness of your smile. Instead, it's about how your smile works. For instance, if you have bruxism (a disorder in which chronic movement through grinding or clenching can cause damage), we can treat it to prevent damage from occurring.
Enjoy Complete Preventive Care With Our Team
From learning all about what you need to do at home to receiving the comprehensive prevention you need from our practice, remember that we are here to offer it all! Find out if you're making good choices by scheduling a visit with your Ankeny, IA dentist today! Contact Peddicord Family Dentistry to set up an appointment by calling 515-963-3339.