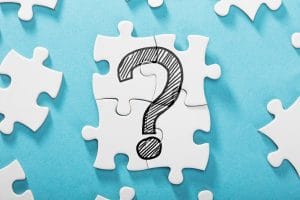 Do you have questions for us? Have you ever asked them? Do you want to ask them but you end up feeling like there's no "right" time and, as a result, you keep coming in and heading home without gathering up any answers? We know that if you're not sure when to bring up another topic, or if you even should do so, that it can be confusing. Great news: We would love to hear what you're curious about and fill you in on the details! Let us help you by offering up some good questions to ask during your dental exam (just to get you started, of course).
What's Happening?
You may not know what we're doing during a dental exam or your cleaning. Of course, the more you know, the easier it is to relax and to avoid letting your imagination run wild. Feel free to ask us about the instruments and equipment we use. Feel free to ask us about what we're doing and why. We'll be happy for you to feel knowledgeable about your smile care. In most cases, it helps you to feel more serious about coming back for your next preventive visit (and the one after that, and so on).
What's This?
Did you notice something different with your smile? Maybe your jaw is making noise. Maybe you have a sore. Perhaps you're seeing, hearing, tasting, or feeling some other change. This is the best time to ask us! Your dental exam is a comprehensive checkup, during which we are checking your oral health for changes. If you've noticed something, let us know. We will explain and may provide treatment if it is necessary. At the very least, you'll gain the reassurance you need that the abnormality is actually nothing to worry about at all!
Ask Us Your Questions During Exams!
A checkup is a wonderful time to ask your questions! Feel free to let us know what you're wondering about by scheduling a visit with your Ankeny, IA dentist today! Contact Peddicord Family Dentistry to set up an appointment by calling 515-963-3339.