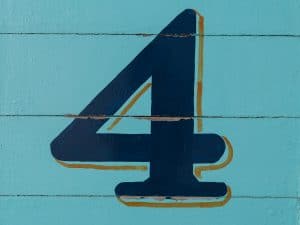 You might want to ask us some questions about teeth whitening at our Ankeny, IA practice. However, you might choose not to do so because you feel shy or embarrassed or you think that the answers include information you should have been able to figure out for yourself at this point. Remember, we don't think this way! We don't expect you to be amateur dental professionals (because that never goes well for anyone!). Instead, when you have questions about any aspect of your smile care, we would like for you to bring them up. Today, we bring up a handful of questions (and offer answers) on your behalf!
#1: Is It Going To Feel Bad?
Our team wants to remind every patient interested in any of our cosmetic treatments (and otherwise) that when you see us for care, we offer you services that protect both your comfort and your oral health. So, if you're concerned that teeth whitening is going to feel bad, the answer is no. It can cause very mild sensitivity that will go away very quickly after your treatment. Have questions for us? Let us know!
#2: Is It Going To Last?
Teeth whitening isn't permanent but can be quite long lasting. The reason we cannot call it "permanent" is because you will keep eating (likely including staining foods), which over time, can re-stain your teeth because they are porous! It's only natural for some amount of discoloration to occur as you use your smile. However, it doesn't have to happen quickly. You can enjoy the beautiful results of your cosmetic treatment for years. Just be good about brushing, flossing, and scheduling cleanings and checkups!
#3: Is It Better To Do It Myself?
No. It is never a good idea to choose store-bought or DIY (do it yourself) products or treatments over professional dental care. This applies to teeth whitening and anything else you can think of. When you try to whiten on your own, you risk the chance of damage and you will probably not be very pleased with the results.
#4: Can I Expect Impressive Improvement?
Yep! In addition to a smile that remains safe and healthy, you can expect brightening to an impressive degree.
See Us For Beautiful Teeth Whitening Results
See our team as soon as you are ready to learn more about and receive teeth whitening for a brighter smile. Find out if you're making good choices by scheduling a visit with your Ankeny, IA dentist today! Contact Peddicord Family Dentistry to set up an appointment by calling 515-963-3339.