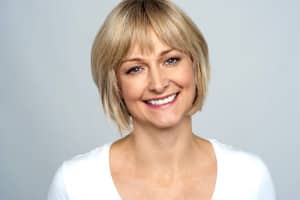 Looking for an alternative to having a face full of metal? Modern dentistry means you no longer have to choose between the beauty of your smile, or protecting its health through restorative procedures. From tooth-colored fillings to porcelain crowns, there are a number of ways your restorative dentist can help address problems like cavities, without resorting to filling your smile with shiny metals. If you've delayed restorative treatment for fear of the toll it will take on your otherwise beautiful smile, it's time to learn about the appealing alternatives to traditional metal dentistry.
Tooth-colored Fillings Are Both Beautiful and Protective
Instead of using metal, many dentists now prefer the benefits of composite resin for filling cavities. First, the material can be made to match your teeth's natural shading, helping to create a seamless restoration. Secondly, and perhaps more importantly, the material bonds incredibly well with teeth, which helps to provide durable form of restoration which can help to protect a tooth damaged by a cavity, small crack, or other oral health threat.
Porcelain Crowns Can Help Your Smile
While gold crowns were long considered the ideal treatment for a tooth badly damaged by a cavity or to protect one after root canal treatment, porcelain crowns have quickly become the most popular alternative. That's because they offer the benefit of porcelain's strength and stain-resistance with the cosmetic benefits that come with custom-crafted restorations. By matching your teeth's shade, shape and contouring, a skilled ceramicist can help craft a crown that will serve you both functionally and cosmetically.