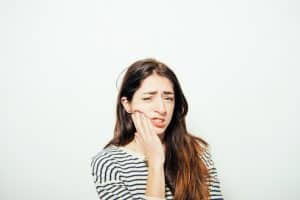 If you're experiencing oral pain at any point throughout the day, then you know your smile might be facing a problem. However, we know that it is very easy to rationalize such discomfort when it seems to come and go or when you can mask it with pain relievers. You might think to yourself, "Oh, it's probably nothing. I'll go to the dentist for a dental checkup next month." However, we would really like for you to come see us right away! Not sure why? Let us review some common concerns and why immediate care is best.
It Could Be A Last Minute Warning
You might think that your pain is a sign that a cavity is just beginning. However, remember that discomfort does not always show up as a problem starts. It often shows up as a symptom only once an issue has had a lot of time to progress. So, don't make any assumptions. Instead, come in as soon as you can for a dental checkup, so we can take a look and offer any treatment that you might need. Don't forget that it can mean the difference between requiring a filling one day and a root canal the next.
Hygiene Shouldn't Be Painful
You may be wondering why it hurts to brush or floss your smile. If this is happening, it's time to schedule your dental checkup with us. You see, if the discomfort with your preventive care at home is caused by overly vigorous care, then we will need to check on your smile to ensure you haven't caused damage and review best brushing and flossing with you. Or, if a problem like gingivitis is affecting your oral health, we would like to find and treat it now to prevent serious damage down the road.
Come To Us For Care ASAP When Something Hurts
See us soon for a dental checkup if you experience any type of pain with your smile. Find out if you're making good choices by scheduling a visit with your Ankeny, IA dentist today! Contact Peddicord Family Dentistry to set up an appointment by calling 515-963-3339.