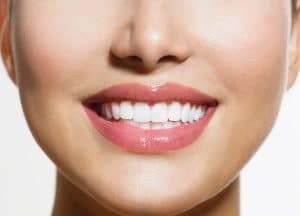 If you've been poring over the gift list you created for yourself (and that you perhaps sent out to friends and family members), you may be wondering what you'll receive come Christmas. You may also have your own secret list that is up to you to fulfill. If you do and you have teeth whitening as a priority on said collection, then we think you might need to take a moment to hear us out! Before you cave and sprint to the drugstore (or any other shortcut) for the whiter grin you want for the holidays, think again!
Don't Run To The Drugstore
Thinking you'll just throw on your coat, brave the cold weather, and head to the drugstore for whatever teeth whitening treatment catches your eye? We really wish you wouldn't. We understand that you may feel a little frantic about it and would love to greet friends and family for the holidays with a very dazzling grin. However, you're not going to get what you want by taking this shortcut. Your smile won't appear vibrant (perhaps just a bit better). It might end up sensitive and a bit damaged, as well. Call us when you decide you're certain you want a whiter grin and we can set you up for a visit as soon as possible to discuss professional teeth whitening.
Don't Hop Online
Love looking at the ideas that you find on Pinterest and other sites because they have before-and-after pictures (that are very impressive), the details are always something that you can actually do, and you really want to have a whiter smile? We get it. However, we also know from the perspective of dental professionals that you're not going to be thrilled with the results. They may even harm your smile. See us for teeth whitening or other cosmetic care instead.
See Our Team For Beautifully Whiter Teeth
If whiter teeth are what you're after, it's to your benefit to select cosmetic care from our practice! Find out if you're making good choices by scheduling a visit with your Ankeny, IA dentist today! Contact Peddicord Family Dentistry to set up an appointment by calling 515-963-3339.