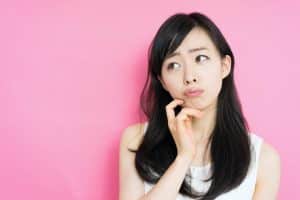 When it's time for a tooth extraction, it can feel like the most overwhelming moment at first. You wonder why you need your tooth removed, of course. You wonder what the experience is going to be like. Then, you wonder what's going to happen later. This is a very normal response and one that we are happy to address. Before you give yourself a second to start worrying, we encourage you to become familiar with what you can expect! You'll find that it's a very common, effective process that will leave you in much better condition.
Why?
We know you're probably wondering why we can't do something else that includes keeping your tooth in your mouth instead of taking it out. Here's the short answer: All other options are insufficient. They will lead to a tooth that is not properly fixed and oral health that is at risk of some serious problems in the future. The best choice to protect your smile is to remove it with a tooth extraction. If something else would work, we would choose it instead.
What's It Like?
We pride ourselves on offering gentle tooth extractions. You will experience a slight sensation of pressure but that is it. There's nothing to worry about because we do not perform an extraction before the affected tissues are nice and numb! You can relax, we'll remove the tooth, and you'll be done.
What's Next?
You'll heal first, which will include eating carefully for a few days and keeping the area clean, avoiding smoking, and avoiding the use of straws. Then, we may proceed with replacing the tooth with a natural-looking replacement, such as a partial, bridge, or dental implant.
Learn More About Our Gentle Extractions
If you need an extraction or have already scheduled your visit but have questions, please let us know! We will be happy to provide explanations. Find out if you're making good choices by scheduling a visit with your Ankeny, IA dentist today! Contact Peddicord Family Dentistry to set up an appointment by calling 515-963-3339.