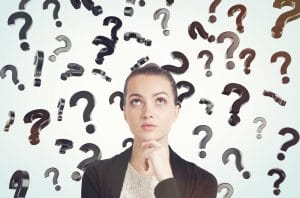 What should you do when you suddenly find yourself wondering how to clean around your dental bridge? Who do you ask when you want to know all about porcelain veneers but you don't really know where to begin? You know that heading into the multitudes of pages on the internet (many of which will be full of absolutely unhelpful, inaccurate, and unreliable information) is not the best plan. Asking around might be a little helpful but you cannot exactly compare your smile care needs to someone else's. Sit tight: We have two easy solutions for you.
From Home
First, when a question about your smile care pops into your mind, you're absolutely right to avoid looking around at random websites. However, we have some good news if you just want access to a quick, factual answer: We offer educational videos on our website. You can browse through multiple categories that explain our services and more. Click on a topic and then choose a video that covers your question. It's that simple! Topics include but are not limited to:
Sleep Apnea
Crowns, Onlay, And Inlays
Cosmetic Dentistry
Preventing Dental Problems
Fillings
With Us
Maybe the question you have about your smile care is too specific to you and can't be answered with general assistance. Perhaps you've watched our videos but you still need further help or information. No problem! We are always here to receive your call and to find a time that will work for you to come in for a checkup. See our team soon!
Protect Your Smile With Answers!
Ask us your questions, check out our website, and receive all of the information you need for a healthy smile! Find out if you're making good choices by scheduling a visit with your Ankeny, IA dentist today! Contact Peddicord Family Dentistry to set up an appointment by calling 515-963-3339.