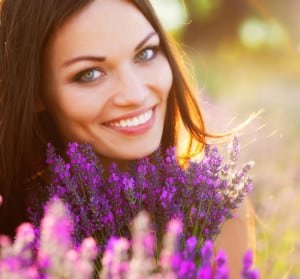 Have you found yourself attempting to hide your smile by keeping your lips over your teeth? Perhaps you cover your smile with your hand as often as possible because of discoloration that has left you with a yellow or dim grin, rather than a glowing white one. While you may feel like your teeth will never look brilliant again, we beg to differ. Though dedicated brushing and flossing cannot lift stains, visiting us for teeth whitening will brighten your smile effectively and safely. Wondering if you qualify for treatment and what you can expect from the whitening experience? Wonder no more:
Your Candidacy
Teeth whitening is a treatment we suggest for patients suffering from discoloration that primarily affects the outermost layer of their teeth. For example, if you have smoked cigarettes, indulged in staining foods and beverages, or have simply suffered from discoloration due to the natural aging process, teeth whitening will likely improve your smile. However, if you suffer from severe stains deep within your teeth – often the result of certain medications – you may require an alternative solution, such as porcelain veneers. In addition, we can only offer whitening for natural teeth – not on prosthetics like crowns.
Creating Your Trays
We offer at-home whitening, which means we will provide you with custom-fitted trays and bleaching gel that you will take home with you. To receive your trays, you will first need to visit us, so we may take impressions of your teeth. A dental lab will use these impressions to create trays that fit your smile beautifully, for exceptional whitening results. We will explain to you how to fill your trays with whitening gel, so you can whiten in the comfort of your own home.
Daily or Nightly Whitening
Your at-home teeth whitening will include specific instructions depending on your needs. Some patients may need to wear them once or twice daily, while others may wear them overnight for a dramatically whiter, brighter smile.
ABOUT YOUR ANKENY DENTIST

:
Dr. Peddicord offers a complete range of preventative, cosmetic, and restorative dental procedures as well as high quality dental prosthetics. Dr. Peddicord can answer your inquiries, and provide the services you need to maintain the health, beauty, and function of your teeth. To schedule an appointment at Peddicord Family Dentistry, please contact us at 515-963-3339. Our Ankeny, IA dentist's office proudly provides general and cosmetic dentistry services to patients from Bondurant, Polk City, Elkhart, Alleman, and Cambridge.