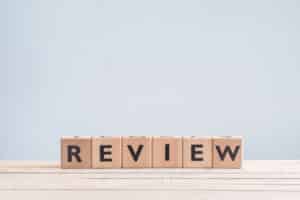 You will find that the more you know about restorative care, the more you discover how detailed and helpful this area of dentistry can become. We suggest a refresher to ensure you are knowledgeable regarding the care you have at your disposal (should you need it). We would also like to make sure you know how to access it, so you never feel like coming in to repair your oral health is an exotic or luxurious idea. It is simply a necessary experience when you have a problem with your smile (and, fortunately, something that is easy for you to rely on).
How To Know When You Need It
You may find yourself feeling the most anxiety about restorative care when you wonder if it's time for a restorative treatment. Your tooth hurts but you aren't sure what's wrong, for instance. Or, maybe your teeth feel fine but you haven't been to the dentist in a long time, so you feel worried. To cut through the confusing details, we offer the following suggestions:
When in doubt, schedule a visit
If something feels wrong, schedule a visit
If it's time for your next preventive checkup, schedule one
If you haven't seen a dentist in many years, schedule an appointment
Curious if you need restorative care? We will let you know during a visit (it's not something you need to figure out on your own)
What You Can Repair
You can seek restorative care for just about anything under the sun. If it requires some type of specific specialized dental care, we can refer you to a trusted professional. However, keep in mind that even serious needs like infection or a severely damaged tooth can be helped with restorations. Treatments include: Dental crowns, dental fillings, root canal therapy, and dental extractions.